We are no longer updating this page and it is not optimised for mobile devices.
The Hon Simon Crean MP
Minister for the Arts
Parliament House
Canberra ACT 2600
Dear Minister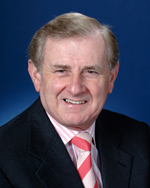 On behalf of the Council of the National Museum of Australia, I am pleased to submit our annual report for the financial year ended 30 June 2010. The report is presented in accordance with Section 9 and Schedule 1 of the Commonwealth Authorities and Companies Act 1997, and it has been prepared in conformity with the Commonwealth Authorities and Companies (Report of Operations) Orders 2008.
This year saw a change of Director with Craddock Morton, Director since 2004, retiring on 26 March 2010. I take this opportunity to recognise and thank him for his contribution. Andrew Sayers, previously Director of the National Portrait Gallery, joined the Museum on 1 June 2010 and I look forward to working with him as the Museum moves into the next stage of its development. In March 2011 the Museum celebrates the 10th anniversary of its opening on Acton Peninsula. I will be taking that opportunity to outline a forward plan for the Museum built on its present and past success.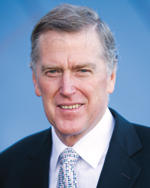 The terms of longstanding Council members, Ms Sally Anne Hasluck, Dr John Fleming and Dr John Hirst, ended during the year. I welcome new Council members Mr Nicholas Davie, Professor Raelene Frances, Mr David Jones and Mr Peter Yu and acknowledge the support of all Council members in ensuring the highest levels of governance for the Museum. The Museum has achieved the outcomes set for it by government for 2009–10, and there have been no significant developments since the end of the financial year.
Council looks forward to working with you and acknowledges the support of the Minister for the Environment, Heritage and the Arts, Hon Peter Garrett AM MP, through 2009–10.
Finally, all members of the Council join me in congratulating the Director and staff on the Museum's continuing success.
Yours sincerely
Daniel Gilbert AM
Chair of Council
National Museum of Australia
September 2010
Return to

Top