We are no longer updating this page and it is not optimised for mobile devices.
The Hon Peter Garrett AM MP
Minister for the Environment,
Heritage and the Arts
Parliament House
Canberra ACT 2600
Dear Minister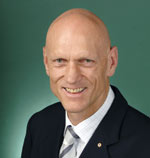 On behalf of the Council of the National Museum of Australia, I am pleased to submit our annual report for the financial year ended 30 June 2009. The report is presented in accordance with Section 9 and Schedule 1 of the Commonwealth Authorities and Companies Act 1997, and it has been prepared in conformity with the Commonwealth Authorities and Companies (Report of Operations) Orders 2008.
This year has seen the Museum further recognised as a dynamic national institution with a growing international reputation. Visitation numbers to the Museum in Canberra, to our travelling exhibitions around Australia and overseas, and to our website, continue at high levels. Highlights of the Museum's temporary exhibition program included exhibitions about Emily Kame Kngwarreye and Charles Darwin.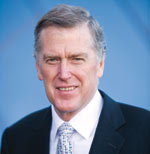 The opening of the Australian Journeys gallery substantially increased the number of objects from the Museum's National Historical Collection in the permanent exhibitions. The Centre for Historical Research continued to build momentum and add to the depth of knowledge about the collection.
I joined the Council of the National Museum of Australia on 27 March 2009, and take this opportunity to acknowledge the support of my fellow Council members in ensuring the highest levels of governance for the Museum. I believe the Museum has achieved the outcomes set for it by government for 2008–09, and note there have been no significant developments since the end of the financial year.
I would also like to express the Council's appreciation of your ongoing support for the Museum.
Finally, all members of the Council join me in congratulating the Director and staff on the Museum's continuing success.
Yours sincerely
Daniel Gilbert AM
Chair of Council
National Museum of Australia
August 2009
Return to

Top