We are no longer updating this page and it is not optimised for mobile devices.
In 2003 the Council of the National Museum of Australia initiated a review of the Museum's exhibitions and programs. In one of its resulting recommendations, the review panel advised the Museum to reconsider the selection of themes and narratives for the existing Horizons and Nation galleries. In 2004 the Museum produced the Collections and Gallery Development Plan 2004–08 to address the review's findings.
The plan proposed that the Horizons gallery be redeveloped as the Australian Journeys gallery, to represent voyages of discovery, exploration and settlement of the Australian continent. It also proposed redeveloping the Nation gallery as the Creating a Country gallery, to provide a general history of Australia's economic, social and political conditions. Included in the plan was the redevelopment of the Circa multimedia experience to more strongly focus on an introduction to the Museum. The Museum Enhancement Program was established to implement the Collections and Gallery Development Plan 2004–08.
In 2007–08 the Museum's first three business priorities focused on further developing and delivering the exhibition projects set out in the Collections and Gallery Development Plan, as outlined below.
Circa
Circa is a revolving theatre at the entrance to the Museum's exhibitions spaces, and is popular with visitors. As with its exhibitions, the Museum will keep Circa fresh, engaging and purposeful. Circa also functions as a transitional zone from the outside world to the Museum's interiors.
The Museum opened the refurbished theatre on 2 April 2008 with a new film that introduces visitors to the Museum's exhibitions and collections.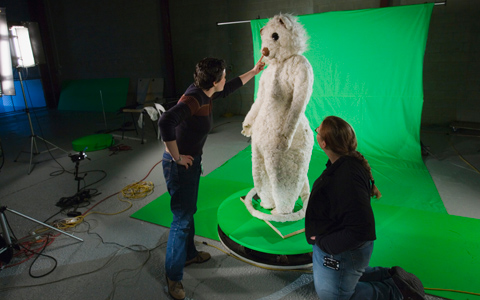 Development of the permanent galleries
Australian Journeys, due to open in late 2008, will explore the passages of people to, from and across Australia. The gallery will trace the ways in which migrants and travellers have made homes in Australia and overseas, and have built and maintained connections between here and abroad. The exhibition concept was finalised in September 2007, as was the content development in December 2007, and the developed design in May 2008.
Creating a Country will open in 2010, and will present a general history of Australia through 10 key themes that focus on events in particular times and places. The gallery will explore how people have responded to the challenges of living in Australia and their subsequent distinctive social, political and economic practices. The objects in the gallery will communicate the physical character of responses to the continent, and the ingenuity and determination that Australians have displayed in making their lives here.
Substantial content development for both galleries was completed in 2007–08. Part of the process involved curatorial staff implementing a national consultation program with community groups and local and regional museums to introduce the new galleries, explore possibilities for the sharing of collections and information, and to discuss how places should be represented in these new galleries.
Return to

Top