We are no longer updating this page and it is not optimised for mobile devices.
This office, with Margo Neale as Principal Advisor, was established during 2005–06 to provide specialist advice on Indigenous matters. With its assistance, the following projects commenced this year:
Indigenous employment
The Indigenous Employment Working Party reformed to become the Indigenous Employment Implementation Group chaired by the Director. It developed an action plan for the next 12 months to include:
cultural awareness training across the Museum
cadetships, graduate placements and establishment of short-term in-service programs for Indigenous students
an Indigenous employment coordination position and the use of Indigenous media for advertising Museum positions, both Indigenous and non-Indigenous.
See People management - Workplace diversity for more on Indigenous employment in the Museum.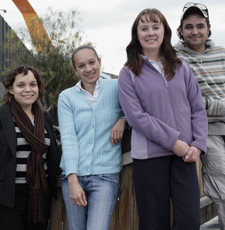 International touring exhibition
The Museum is organising a major exhibition on the work and culture of Indigenous artist Emily Kame Kngwarreye. The exhibition, which has the working title 'Marks of Utopia: The genius of Emily Kame Kngwarreye', will travel during the first half of 2008 to two of Japan's most prestigious venues, the National Museum of Art in Osaka and the National Art Centre in Tokyo. The exhibition will feature key works from public, private and corporate collections.
Workshops on the art and culture of Emily Kame Kngwarreye were conducted at Asialink (University of Melbourne) and at the Power Institute (University of Sydney) in May 2007 as part of the Kngwarreye exhibition. Leading academics, curators, art historians and critics contributed.
A delegation of Japanese partners for the Kngwarreye exhibition project attended four days of meetings with Australian stakeholders at the Museum. They visited Kngwarreye's home in central Australia and other major lenders across the country.
The Museum's Director, Craddock Morton, visited Japan in December 2006 and signed a memorandum of understanding at the Australian Embassy in Tokyo with the major co-organiser, Tetsuo Taniya, Executive Officer, Yomiuri Shimbun, a major daily newspaper in Japan.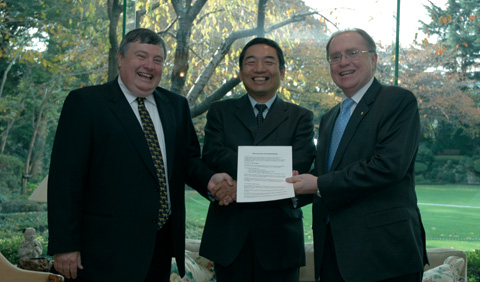 Outreach program
Museum staff attended the Garma festival in Arnhem Land in August 2006, delivered an education program and coordinated a printmaking workshop on visual culture. Selected works are proposed for a touring exhibition in partnership with the Yothu Yindi Foundation. The 'Museum-in-a-case' education pack was trialled for future use in Arnhem Land schools.
Academic research
Margo Neale worked on an exhibition entitled Thresholds of Tolerance and an accompanying workshop at The Australian National University in May. This formed part of the research outcomes for the ARC project 'Art and human rights in the Asia–Pacific: The limits of tolerance in the 21st century' in partnership with the Humanities Research Centre, The Australian National University.
Return to

Top