We are no longer updating this page and it is not optimised for mobile devices.
Senator the Hon George Brandis SC
Minister for the Arts and Sport
Parliament House
Canberra ACT 2600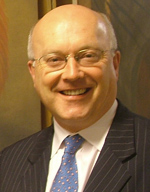 Dear Minister
On behalf of the Council of the National Museum of Australia, I am pleased to submit our annual report for the financial year ended 30 June 2007. The report is presented in accordance with Section 9 and Schedule 1 of the Commonwealth Authorities and Companies Act 1997, and it has been prepared in conformity with the Commonwealth Authorities and Companies (Report of Operations) Orders 2005.
This year has seen the successful conclusion of the Museum's 2004–07 Strategic Plan, with considerable progress made in developing the National Historical Collection, reaching national audiences and strengthening the Museum's capacity for research and scholarship.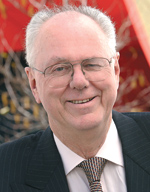 It has been an active year for the Museum, with record national visitation, the establishment of the Centre for Historical Research, a strong program of temporary and travelling exhibitions, and with important new acquisitions to enhance the collections made possible through the funding of $1 million per year from the Australian Government.
Changes to the permanent exhibitions also progressed this year, and the Museum's program of public events, educational programs and outreach activities was again well-received and well-attended.
I take this opportunity to acknowledge the support of my fellow Council members in guiding the Museum towards the successes it has achieved during the year.
I would also like to express Council's appreciation for the ongoing support of the portfolio ministers, Senator the Hon Helen Coonan, Senator the Hon Rod Kemp and Senator the Hon George Brandis. I would like to pay tribute to Senator Kemp's long service as minister and wish him well for the future, and welcome Senator Brandis as our new minister.
Finally, all members of Council join me in congratulating the Director and staff on the Museum's continuing success.
Yours sincerely
Tony Staley
Chairman of Council
National Museum of Australia
August 2007
Return to

Top