We are no longer updating this page and it is not optimised for mobile devices.
Some highlights at the National Museum in 2002-2003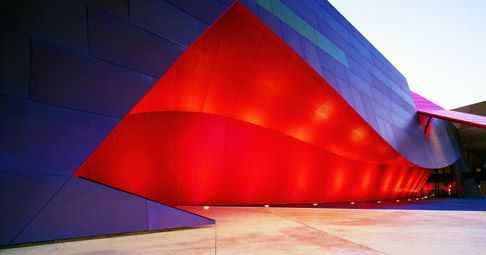 The Museum achieved an operating surplus of $3.9 million (excluding Capital Use Charge funding) compared to last year's operating deficit of $3.7 million.


More than 825,000 people visited the Museum between July 2002 and June 2003, including 193,000 visitors who attended the Museum's travelling exhibitions. This was a 130 per cent increase over visitors to the Museum's travelling exhibitions in 2001-2002.


One million visitors were reached through the Museum's online and broadcasting programs.


More than 81,700 students and 1734 schools visited the Museum on booked school tours.


More than 1000 teachers attended professional development workshops at the Museum.


There was a 55 per cent increase in visits to the Museum's website, www.nma.gov.au.


95 per cent of visitors surveyed recorded a satisfied or very satisfied visit; a five per cent increase from last year.


Evaluation demonstrated that over 95 per cent of schools visiting the Museum were satisfied that it met their core curriculum requirements.


93 per cent of media coverage of the Museum was judged by an external consultant as favourable. The level of unfavourable coverage dropped from eight per cent to two per cent.


A new Collections Development Policy and Framework were approved by Council to guide future acquisitions, exhibitions, research and programs.


32 new acquisitions were approved by Council.


There was a large scale rationalisation of collection and non- collection storage, and a 50 per cent increase in public visits to collections in storage.


A conservation staff member was appointed to the Australian Government's Cultural Heritage Reference Group for Iraq.


The Museum was invited to advise the National Museum of World Cultures in Sweden on the development of its information and communication technologies.


The remains of 405 individuals were returned to their Aboriginal communities.


Major changeovers of objects took place in the Museum's permanent galleries.


The Anzac pilgrims appeal was launched.


The Museum's first international travelling exhibition, Stories from Australia: Aboriginal and Torres Strait Islander Peoples, opened in China.


Four travelling exhibitions opened across Australia.


113 public lectures, forums, seminars, conferences and workshops were presented at the Museum.


60 youth groups from remote and outback communities across Australia participated in online sessions.


Nine Talkback Classroom forums involving more than 1000 students and nine public figures took place.


The teaching resource, Our Voices, won a national educational award.


The largest conference on desert archaeology ever held in Australia was attended by 90 delegates from 16 countries.


The Museum was contracted by the Learning Federation to develop content for interactive online curriculum materials for primary schools.


Significant energy reduction and environmental measures were taken to reduce impact of the organisation on the environment.


There was a 242 per cent increase in both cash and in-kind sponsorship and donations over the previous year.


A new sponsorship was launched with APN News and Media Ltd.


The Museum's retail operations experienced a substantial increase in net return in contrast to the previous year's loss.


96.6 per cent of the eligible staff who voted were in favour of the Museum's new certified agreement.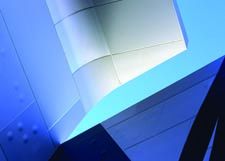 Return to

Top