We are no longer updating this page and it is not optimised for mobile devices.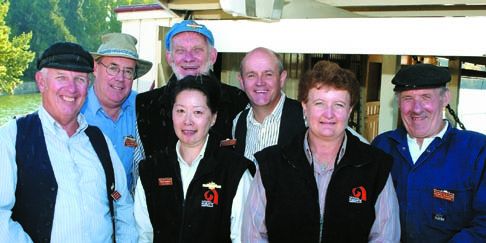 Members of the community who volunteer their time and services to the National Museum bring with them a wide range of skills and experience and considerably enhance the delivery of programs. Their enthusiasm and commitment is greatly appreciated by visitors and staff alike.
This year nearly 100 volunteers dedicated more than 3000 hours of their time to Museum activities such as:
meeting school groups and providing a general introduction to the Museum and education programs

assisting with the delivery of public programs and events such as National Archaeology Week, school holiday programs including outreach activities at Floriade, and the photographic conservation conference

assisting with the operation and maintenance of the PS Enterprise including its relocation from the Kingston boat harbour to Acton,and the production of a new operations manual for the vessel

assisting library, collection, conservation and curatorial staff

interviewing visitors for regular surveys.
The role of volunteers in the Museum was also extended into new activities such as:
translation services for Stories from Australia, the Museum's travelling exhibition to China


research assistance for a range of forthcoming exhibitions


constructing new touch trolleys


assisting the Public Affairs and Photography sections of the Museum.
In June 2003 the Museum acknowledged the contribution made by the dedicated volunteer crew of the PS Enterprise by taking them to the Murray River town of Echuca, where the PS Enterprise was once based.
A list of volunteers who assisted the Museum during the year is in Appendix 11.
Return to

Top