Exhibitions
Through the works of desert artists and the stories of traditional custodians, this exhibition tells the story of the Canning Stock Route's impact on Aboriginal people, and the importance of the Country surrounding it. Free.
From 1 August 2015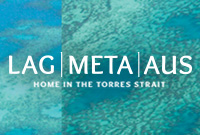 Artworks, objects and stories revealing the history and vitality of the Torres Strait. Free.
From 20 June 2014
Permanent galleries
Travelling exhibitions

Explore the history of cycling in Australia in this travelling exhibition developed by the National Museum of Australia.
Wagga Wagga, Museum of the Riverina, 12 February to 15 May 2016.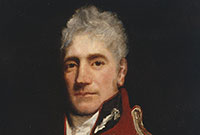 This exhibition highlights Governor Macquarie's lasting contribution to social reform, exploration and urban development in Australia and New South Wales.
Sydney, Macquarie Group Limited, from 15 September 2014, 9am to 5pm, Monday to Friday
Warakurna: All the stories got into our minds and eyes highlights a new art movement emerging from the Western Desert, with works depicting scenes of everyday life and people, historic and contemporary stories.
Cowra Regional Art Gallery, Cowra, NSW, 25 June 2016 – 31 July 2016