Exhibitions
Through the works of desert artists and the stories of traditional custodians, this exhibition tells the story of the Canning Stock Route's impact on Aboriginal people, and the importance of the Country surrounding it. Free.
From 1 August 2015 to 28 August 2016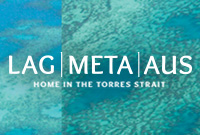 Artworks, objects and stories revealing the history and vitality of the Torres Strait. Free.
From 20 June 2014
Permanent galleries
Travelling exhibitions