Professor Alan Mackay-Sim
Sunday 19 November 2017, 2–3pm | Visions Theatre
Find out what being 2017 Australian of the Year has meant for Professor Alan Mackay-Sim, a biomedical scientist and global authority on the biology of nasal cells. His research in the regeneration and repair of the nervous system has given hope to thousands of Australians with spinal cord injuries.
Join Professor Mackay-Sim in conversation with Jane Hutcheon, acclaimed ABC journalist and presenter of One Plus One.
Cost: $15 adult, $10 concession, $7.50 Friends full members
Bookings essential: Eventbrite (booking fees apply)
---
This event was developed in collaboration with the National Australia Day Council.
---
You may also be interested in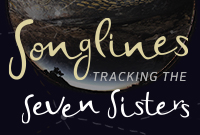 Songlines exhibition
Visit the exhibition in Canberra, until 25 February 2018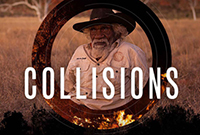 Collisions VR
See the Emmy award-winning film in our Circa theatre