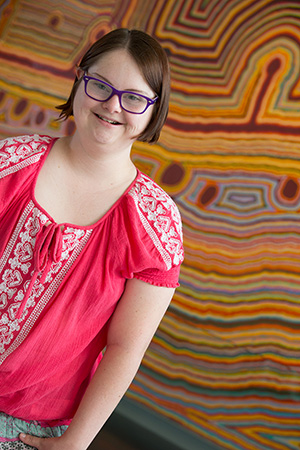 Access for all at the Museum
The National Museum's access team works to ensure the Museum is inclusive and accessible for people of all abilities, ages and backgrounds.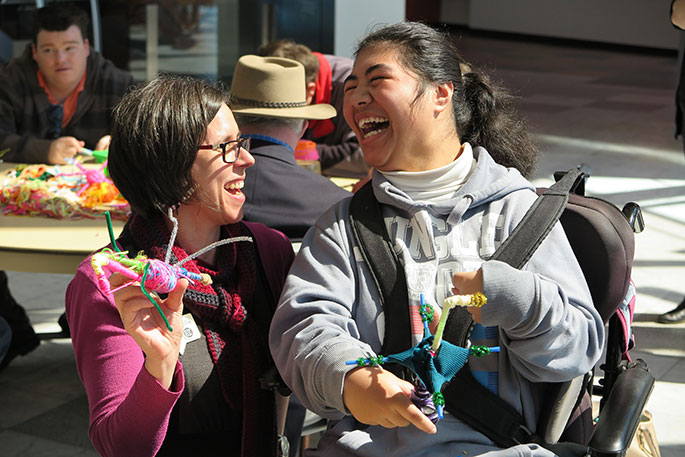 Events and tailored workshops
We can help organise participation in:
We also run small workshops, tailored to the needs of your group. Workshops run for 90 minutes and include an in-gallery experience, a hands-on workshop and a take-home element.
We have art and music workshops, reminiscence workshops, facilitated discussions, gallery tours, tactile and multi-sensory workshops.
Fun at home
Check out our family fun at home activities, with free, downloadable instruction sheets to make your own art and craft creations.
Inclusion award
The Museum was joint winner of the 2015 ACT Chief Minister's Inclusion Award for Business or Community, for demonstrating inclusion by ensuring all audiences are able to engage with what the Museum has to offer.
Great Sport!
Highlights from performances celebrating the legacy of movement and sporting history in Australia by Canberra GOLDS over-55 dance company and Dance for Parkinson's ACT at the Museum in 2016.
iDay at the Museum
The National Museum proudly supports International Day of People with Disability every year.