Help create our Australian bush garden
The National Museum's 2018 Annual Appeal will help with the acquisition of plantings in our newly redesigned Forecourt.
The Forecourt will feature a bush garden filled with eucalypts, seasonal floral displays, shaded seating and a welcome to Country from the land's traditional owners. Native plantings will include Eucalyptus mannifera, Xanthorrhoea glauca, Banksia blechnifolia and hakea.
---
Our vision
Over the coming decade, the National Museum has ambitious plans for expansion and regeneration. These plans begin with the redesign of the Forecourt.
Welcoming visitors to the Museum, this garden precinct will be an immersive, sensory representation of the Australian landscape.
Donor recognition
Donations of $50 or more will be acknowledged in The Museum magazine and on this website. Donors can choose to remain anonymous.
How to donate
Donations can be made online or please contact Karen Pittar in the Development Office: development@nma.gov.au or +61 2 6208 5373
All donations over $2 are tax deductible
Donations of $1000 or more enable you to have your name, or that of a loved one, etched into a paver in our People's Walk
Thank you for your support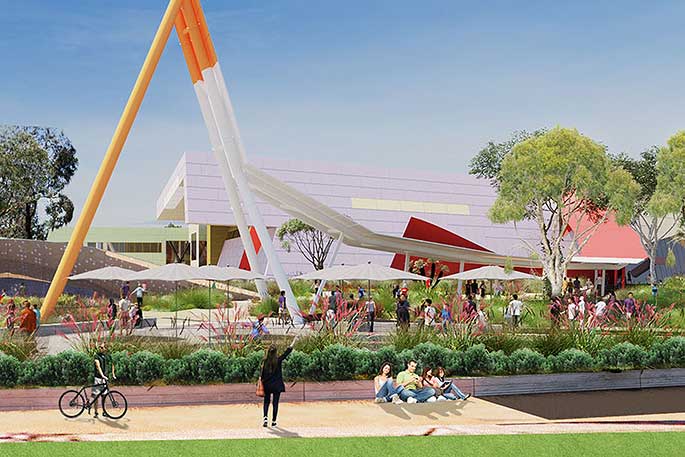 Subscribe to our eNews for more on the Museum's exhibitions and events