Explore the different ways that people imagine and use water in Australia, and learn how stories connect us to places, at the National Museum of Australia.
Preserving an ancient craft

A writer's reflections on water and the National Museum's collection

An engineering feat to harness rivers for power and crops
A map of waterholes and springs
An old ship of the inland rivers

Farming and water technology in the outback

Photos of the Murray-Darling from the people who call it home

Hear the protests of Murray-Darling irrigation communities
Search for more watery treasures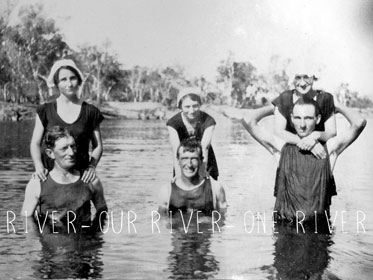 Talking about rivers, art and objects

Mermaid-like Aboriginal freshwater spirits
---
Water in Australia is part of the National Museum's People and the Environment program. Discover more stories about people's relationships with Australia's natural and built environments on our People and the Environment website.