Nicole McLennan, Curator
My latest blog post
By Nicole McLennan
04 Feb 2014
Nowadays when you talk about a 'work horse', you are probably referring to a ute, truck or some other form...
Continue reading Not all horse play
About Nicole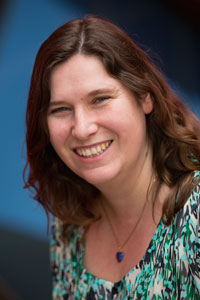 In 1999, I joined the National Museum of Australia as one of a team of curators developing the Horizons gallery for the Museum's opening day exhibitions in Canberra.
Since then I have worked in a range of cultural institutions in Australia and in the United Kingdom. My role has frequently entailed working with local communities to engage with, record, preserve and exhibit their histories.
I returned to the National Museum of Australia in 2012 to work on a temporary exhibition project about the history of the horse in Australia.
Contact
Email nicole.mclennan@nma.gov.au
Tel +61 2 6208 5311
Exhibitions
Horses in Australia, new National Museum temporary and travelling exhibition on the history of horses and humans in Australia, opening in 2014. Role: curator.
Home Away From Home: London's Irish County Associations, Temporary exhibition staged at City Hall, London and the London Irish Centre, Camden (UK), 2011. Role: curator and project manager.
Women of a 'High Lean Country', Travelling exhibition curated with five museums in the New England region and staged in Gunnedah, Tamworth, Narrabri, Inverell and Glen Innes, 2007. Role: curator and project manager.
Pens and Presses: Education and Print in Nineteenth Century New England, joint temporary exhibition with the Museum of Printing at the New England Regional Art Museum, Armidale, 2003. Role: co-curator and project manager.
Horizons: The Peopling of Australia since 1788 gallery at the National Museum of Australia, 1999-2001. Role: co-curator, content development, program management and delivery.
Websites
Unlocking Regional Memory. Archival project jointly conducted between the archives at the University of Wollongong, Newcastle and New England, 2002. Role: content development of New England material.
Select publications
'Eric Dunlop and the origins of Australia's folk museums', in reCollections: a journal of museums and collections, vol. 1, no. 2, September 2006, pp. 130-51.
'Collecting and Presenting the Past', in Alan Atkinson, JS Ryan, Iain Davidson & Andrew Piper (eds), High Lean Country: Land People and Memory in New England, Allen & Unwin. Sydney, 2006, pp. 263-75 (co-author with Alan Atkinson, Bill Oates and Andrew Piper).
'Henry Van de Velde', in Australian Dictionary of Biography, Vol. 16, MUP, Carlton, 2002, pp. 435-6.
'Christopher James Perrett', in Australian Dictionary of Biography, Vol. 15, MUP, Carlton, 2000, pp. 593-4.
'Glimpses of Unassisted English Women Arriving in Victoria, 1860-1900', in Eric Richards (ed.), Visible Women; Female Immigrants in Colonial Australia, Vol. 4, Australian National University, Canberra, 1995, pp. 59-84.
---
Horses in Australia is part of the National Museum's People and the Environment program. Discover more stories about people's relationships with Australia's natural and built environments on our People and the Environment website.