Warning: This website includes images and names of deceased people that may cause sadness or distress to Aboriginal and Torres Strait Islander peoples.
Surf lifesaving clubs form
Sydneysiders forbidden to swim at the beach
Until the early 20th century, the New South Wales government considered it immoral for citizens to swim in the ocean during daytime. People were allowed to 'bathe' at the beach only in the early morning or late evening, and men and women could not swim together.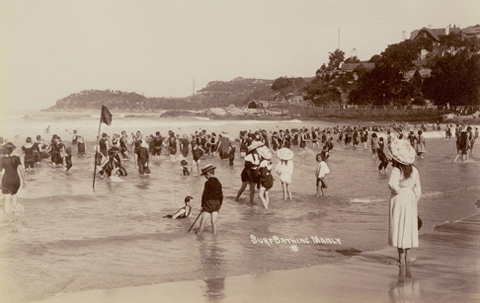 In 1907, the bathing laws were relaxed. This created a deadly problem as thousands of inexperienced swimmers began flocking to Sydney's beaches, some of them drowning in the dangerous surf. The answer was found in the formation of the first surf lifesaving clubs, starting with Bondi in February 1907 and several others soon after.