Warning: This website includes images and names of deceased people that may cause sadness or distress to Aboriginal and Torres Strait Islander peoples.
Phar Lap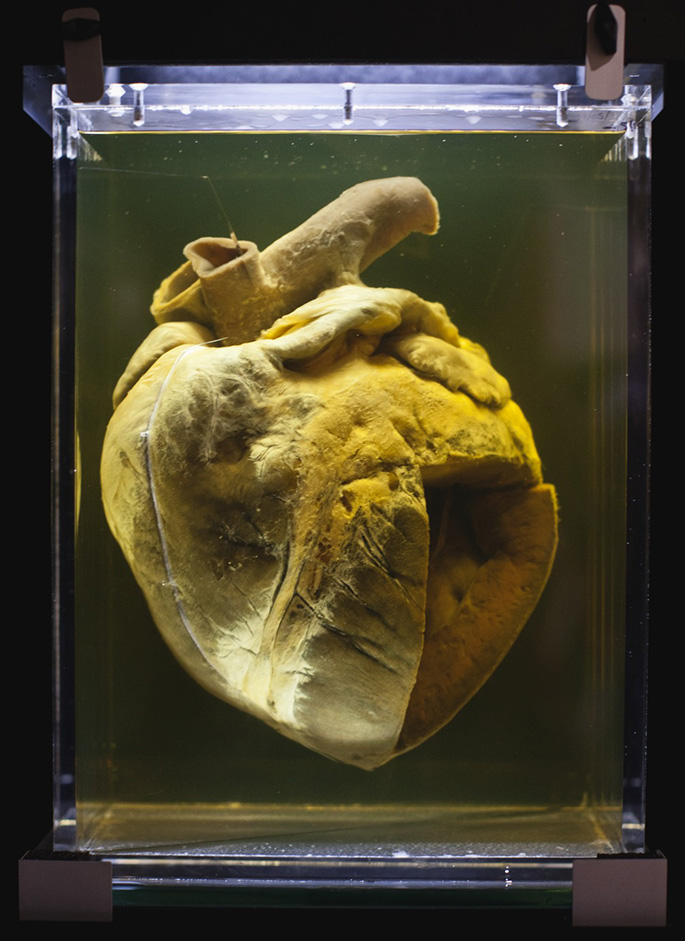 Death of a horseracing legend
Possibly the greatest mystery in Australian sport is how Phar Lap died. The legendary racehorse won virtually every major race in Australia between 1928 and 1931, including the 1930 Melbourne Cup.
In November 1931, Phar Lap's owners moved him to the United States. There he won the March 1932 Agua Caliente Handicap in Tijuana, Mexico, before being returned to the ranch where he was stabled near San Francisco.
On the morning of 5 April 1932, Phar Lap's trainer Tommy Woodcock reported the horse was in distress. Over the next few hours, Phar Lap's condition deteriorated and around midday the great horse died.
Evidence points to Phar Lap's death being caused by ingesting arsenic, but the question that may never be answered is whether the substance was administered by elements of organised crime or by Woodcock in a misguided attempt to enhance the horse's performance.
Phar Lap's heart is on display in the National Museum's Landmarks gallery.