Warning: This website includes images and names of deceased people that may cause sadness or distress to Aboriginal and Torres Strait Islander peoples.
'Dally' Messenger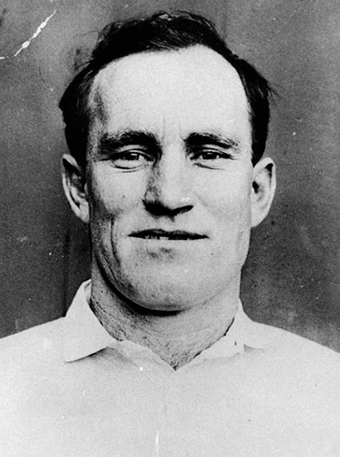 Rugby union's first superstar
Rugby league and rugby union have always had an edgy relationship. Since the codification of rugby union in the 1840s, tension had been building between players who were content playing as amateurs and those who felt they should be paid.
This hostility came to a head in Australia in 1907 when a group of players and supporters broke away from the New South Wales Rugby Union to form the New South Wales Rugby Football League.
One of the first players the new organisation attracted was the greatest rugby player of the time, Herbert 'Dally' Messenger.
The New South Wales Rugby Union was not impressed with Messenger's code-hopping and struck his name from their record books.
Messenger's achievements in union went unrecognised for a century until his records were finally reinstated in 2007.