Warning: This website includes images and names of deceased people that may cause sadness or distress to Aboriginal and Torres Strait Islander peoples.
Castle Hill Rebellion
1804: Convict uprising known as the Castle Hill Rebellion (or the Battle of Vinegar Hill) put down by New South Wales Corps
---
Our thanks to David Geoffrey for suggesting this as his Defining Moment.
The Castle Hill Rebellion of 1804 was Australia's first uprising.
The rebellion was an attempt by a group of Irish convicts to overthrow British rule in New South Wales and return to Ireland where they could continue to fight for an Irish republic.
Ending in disaster, the ill-fated rebellion resulted in the death of at least 39 convicts in both 'Australia's Battle of Vinegar Hill' itself and ensuing martial law punishments.
More on the Castle Hill Rebellion
Elizabeth Macarthur, April 1804:
Our servant burst into the Parlour pale and violent in agitation … he told us that the croppies had risen … we then learnt that Castle Hill was in flames. The fire was discernible from Parramatta. It was recommended that as many Ladies as chose should go to Sydney, as constant intelligence was brought into the barracks of the near approach of the Irishmen … the number was reported to be 300.
Transported
Transportation to the Australian colonies was initially reserved for convicted criminals, such as thieves and counterfeiters. However, in the wake of the 1789 French revolution, and fearing the influence of radical dissenters, Britain also began transporting political prisoners.
In 1798 there was a bloody rebellion against British rule in Ireland. Major battles were fought, one of the most infamous being the Battle of Vinegar Hill in Country Wexford, where rebels were crushed by British forces. Many Irish men and women were sentenced to transportation for their role in the uprising.
In Australia they remained desperate to fight against British injustice, return home and continue to support the Irish cause. Because of this, unrest in penal settlements was rife. Between 1800 and 1804, many small rallies and uprisings were planned in the Sydney region, but were thwarted before they began.
'Death or liberty'
The Castle Hill Rebellion or 'Australia's Vinegar Hill' began on 4 March 1804. Rebel leaders – Irishmen Philip Cunningham (a veteran of the 1798 rebellion) and William Johnston – aimed to overtake Parramatta and Port Jackson (Sydney), establish Irish rule and return willing convicts to Ireland.
The plan involved joining with around 1000 other convicts planning to escape from the Hawkesbury region before moving on the settlements. 'Death or Liberty' was adopted by the rebels as their rallying call.
As darkness fell, a hut at Castle Hill Government Farm was set alight as a signal to begin. Around 300 convicts overpowered their guards and took supplies and munitions. The group was split into smaller parties and sent to raid nearby farmhouses. However, many became lost during the night and did not return to the rendezvous point just outside of Parramatta, reducing the convict force.
A messenger tasked with delivering rebel orders to convicts in the Hawkesbury region surrendered to authorities and informed them of the plan. Cunningham, unaware that his reinforcements would never arrive, moved the remaining convicts towards the Hawkesbury.
Alerted to the rebellion late in the evening, New South Wales Governor Philip Gidley King declared martial law and Major George Johnston of the New South Wales Corps organised troops and civilian volunteers from the Sydney settlement to pursue the convicts. Government forces undertook a forced march through the night until they came within a few kilometres of the rebels.
Riding ahead while the main group continued on foot, Major Johnston, trooper Thomas Anlezark and Father Dixon (a Catholic priest) attempted to convince the rebels to surrender. They met with the response: 'death or liberty, and a ship to take us home'.
When Johnston approached the convict leaders a second time, he and Trooper Anlezark took advantage of surprise caused by the sudden appearance of government troops and captured Cunningham and another rebel leader.
While retreating with Cunningham, Major Johnston ordered government forces to fire on the convicts: 15 were killed, the others scattering into the bush. At least 15 more convicts were killed in ongoing pursuits, and the majority surrendered or were recaptured.
Aftermath
After the rebellion King had Cunningham and eight others hanged without trial. It is estimated that 39 convicts died in, or as a result of, the uprising, although accurate numbers may never be known.
Seven convicts were sentenced to between 200 and 500 lashes and, with another 23 rebels, were then banished to the Coal River (Newcastle) chain gang.
While the Castle Hill rebellion was ultimately unsuccessful, it did serve as inspiration for another famous uprising. Identifying with the ideals of liberty, justice and freedom espoused by the Irish rebels both in Australia and in Ireland, the participants in the Eureka Stockade in 1854 used the secret password 'Vinegar Hill'.
On show
To see more objects that relate to the convict experience in Australia, including a rare convict-era shirt from Tasmania, visit our Landmarks Gallery
From our collection
Convict love tokens
The world's largest collection of convict tokens, a rare personal record of transportation.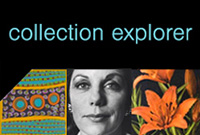 Search our collection
Convict-related objects in our extensive online collection.
Convict punishment shoe
Video about a shoe designed to harm its convict wearer, on the
Object Stories
page
Further reading
The Castle Hill Rebellion and Battle of Vinegar Hill 1804.
The Castle Hill convict rebellion 1804, by Anne-Maree Whitaker in the Dictionary of Sydney, 2009.
Death or Liberty: Rebels and radicals transported to Australia 1788–1868, Tony Moore, Pier 9, Sydney, 2010.
The Battle of Vinegar Hill: Australia's Irish Rebellion, Lynette Ramsay Silver, The Watermark Press, Sydney, 2002.
452063
437386
490665
448597
457263
478220
482317
486206
436623
477416
435986
524670
505342
453533
497363
504459
452063
570350
574825
508366
448617
510041
515288
508847
491286
515778
501708
501328
491827
557983
513376
436629
528945
465197
480023
476803
484727
491912
505585
477440
499099
442603
501750
456850
449026
485191
524255
455900
449316
501893
495534
479940
491515
477235
491637
517027
483296
491116
448411
492328
501435
491661
526607
487080
524331
458876
492533
448856
498181
488669
478973
491869
498608
458808
469633
468295
453836
450569
455660
450750
469721
469218
518110
481252
476577
513891
487367
520597
506643
505735
488570
481713
448770
459053
525666
463637
449110
514616
482918
469749
463234
482163
448349
460491
488529
463687
437322
503529
473489
523492
491747
569519
482413
449826
521627
526858
453896
517992
569664
484394
483797
449474
463679
453924
476776
487423
510471
485793
501838
511212
478604
501794
509243
466458
448500
456246
483978
485991
459313
521253
484878
474436
489344
491802
449527
457397
458540
510910
523639
456315
505002
463683
509894
480749
489448
490550
450190
534162
< Previous
Next >
Other featured moments from this period
Browse related featured moments
Topics:
Colonial
Crime
Places:
New South Wales
Curriculum subjects:
History
School years:
Year 5
Year 9