Events
67 Referendum panel discussion
Tuesday 23 May 2016 | 6–7.30pm | Visions Theatre | Costs apply
This year marks 50 years since the referendum that acknowledged Aboriginal citizenship and allowed them to participate in the Australian political process. Join RN at the Museum with a panel of acclaimed guests to discuss this landmark decision and where to from here.
All ages
Cost: $15 adult, $10 concession, $7.50 Friends full members
Bookings essential: Eventbrite (booking fees apply)
Past events
Postwar immigration panel discussion
Wednesday 21 September 2016
How have Australian attitudes toward immigration changed over the decades? In what ways has postwar immigration contributed to and changed Australia?
ABC RN Big Ideas presenter Paul Barclay hosted a panel discussion about immigration and the ways it has shaped our cultural identity.
Sporting moments panel discussion
Thursday 18 August 2016
ABC RN's Big Ideas presenter Paul Barclay hosted a discussion about sport and how it has shaped Australian culture and identity with guests:
Olympic swimmer Christian Sprenger
Matildas soccer player Sally Shipard
author John Harms
Australian Rugby League Commission member Dr Chris Sarra
Wallaroo rugby player Louise Burrows
Gallipoli Centenary – a Year to Remember?
Thursday 29 October 2015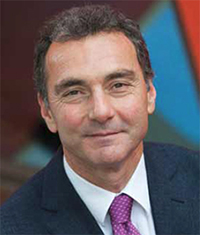 April this year marked the centenary of the 1915 Gallipoli Landing. An estimated 120,000 people flocked to the dawn service at the Australian War Memorial. Yet historian Clare Wright claims that Australians are suffering from 'Gallipoli fatigue': "… people are feeling like it's been turned into a kind of circus sideshow".
Are people tired of remembering events from 100 years ago? Is Gallipoli still as symbolically potent as it was 100 years ago? What is the value of Australia's largest and most public of commemorations since the centenary of Federation?
National Museum of Australia director Dr Mat Trinca had a spirited discussion about these issues with a distinguished panel comprising Brad Manera, Dr Carolyn Holbrook and Prof Peter Stanley.
What is a 'Defining Moment' in Australian History?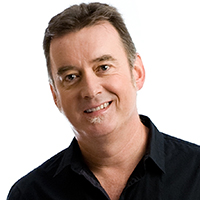 Thursday 24 September 2015
Leading Australian thinkers George Megalogenis, Michelle Arrow, Jackie Huggins and Gideon Haigh discussed what makes a 'defining moment' in Australian history and how the nation has been shaped by such events. The panel was recorded in front of a live audience and moderated by ABC Radio National's Big Ideas presenter, Paul Barclay.
This was the first in a series of panel discussions organised in partnership with Radio National that will explore the themes of the National Museum's ground-breaking Defining Moments project.
The discussion was broadcast on Monday 28 September 2015, and is available as a podcast from the Big Ideas website. You can also watch it here: