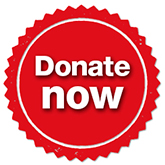 Remembering the tour
In 2014 it is 60 years since Her Majesty Queen Elizabeth II's first visit to Australia as reigning monarch.
About 75 per cent of Australia's population caught a glimpse of the newly-crowned queen on her 1954 tour.
The National Museum of Australia is marking the 60th anniversary by conserving a Daimler landaulette motor car used by the Queen in 1954.
From our Royal Daimler Project blog
More to explore
William Dargie's 'wattle painting', a stunning portrait of a young Queen Elizabeth II in 1954.
Interviews with avid collectors of royal memorabilia, including Professor Peter Spearritt.
Contribute your story, photos or film to When the Queen Came to Town, a new documentary film.
Join us at the National Museum of Australia on 12 June 2014 for an exclusive film preview prior to a national release later in the year.

Photos and facts from our exhibition on Australia's passionate response to Queen Elizabeth II's first visit.
More 1954 Royal Tour objects from the National Museum's collection.
Support the Royal Daimler Project to make this historic car fit for a queen again.
Learn about the history of our Daimler: from Royal car, to farm shed, to Museum.