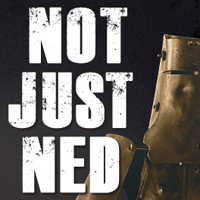 The National Museum of Australia has developed a major exhibition on the Irish in Australia which opened on St Patrick's Day 2011. The exhibition, Not Just Ned: A true history of the Irish in Australia, covers the Irish presence in Australia from the day in January 1788 when a small number of Irish convicts, marines and officials walked off the transports of the First Fleet to the continuing arrival of young Irish backpackers today.
View more about the Not Just Ned exhibition
For interviews, images and more information please contact Dennis Grant on (02) 6208 5351, 0409 916 481 or Caroline Vero on (02) 6208 5338, 0438 620 710 or media@nma.gov.au.
For an exhibition overview and object biographies follow the links below: