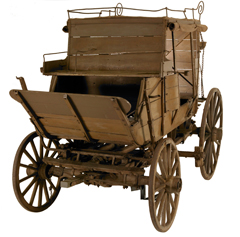 Landmarks: People and Places across Australia is a new National Museum of Australia gallery exploring a broad history of Australia through stories of places and their peoples.
Landmarks considers 10 themes in Australian life, exploring how each has unfolded in particular places across the country. Every place shows us something about who we are and how we live in this land.
It looks at how people have engaged with landscapes, flora, fauna and technologies to develop distinctive Australian communities.
View more about the Landmarks gallery
For interviews, images and more information please contact Dennis Grant on (02) 6208 5351, 0409 916 481 or Caroline Vero on (02) 6208 5338, 0438 620 710 or media@nma.gov.au.
For an exhibition overview and object biographies follow the links below: