Kids learning space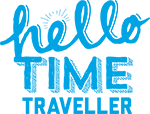 Prehistoric Australia, 110 million years ago
Join us on a time travelling adventure as we visit the vast inland sea that was once home to a wide variety of dinosaurs, pterosaurs and giant marine reptiles. Click on the images below for photos, videos and more information. Suitable for years 3 to 6.
Take the quiz
How much do you know about prehistoric Australia? Check out the Kids learning space pages above, then see how many answers you can get right!
Do the exercise

Can you select the correct habitat, class and diet for ten different animals? Pay close attention to the information about animals and how they have evolved, in the Kids learning space pages above.