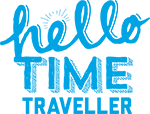 Sydney Harbour Bridge, 1930
The construction of the Sydney Harbour Bridge was one of Australia's greatest engineering feats. It provided thousands of jobs during the Great Depression, but working conditions were hazardous. Click on the images below for photos, videos and more information. Suitable for years 3 to 6.
Take the quiz
How much do you know about the Sydney Harbour Bridge? Check out the Kids learning space pages above, then see how many answers you can get right!