Discovery of gold
Did you know most of the world's gold is discovered as dust, flakes and small grains?
Only a very small amount – about 2 per cent – is found in the form of nuggets.
Gold in Australia
Gold was first found in Ophir, near Bathurst, New South Wales, in 1851, and shortly afterwards in Victoria.
Over the following decades, gold was also discovered elsewhere in Australia.
Whenever gold was found, people rushed to the diggings from nearby cities as well as overseas. New towns sprang up, and Australia's population skyrocketed.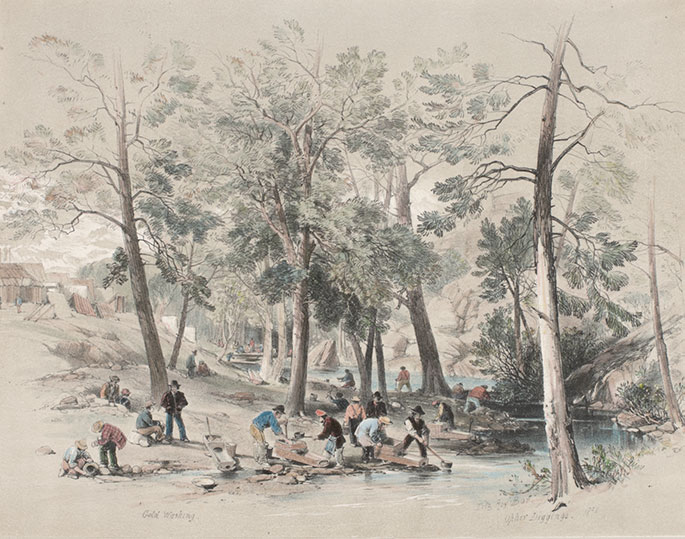 Next >