WARNING: Visitors should be aware that this website includes images and names of deceased people that may cause sadness or distress to Aboriginal and Torres Strait Islander peoples.
---
Barks, Birds & Billabongs: Exploring the Legacy of the 1948 American-Australian Scientific Expedition to Arnhem Land. 16-20 November 2009.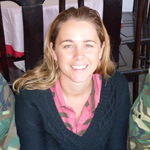 Sally K May
Convenor, Graduate Program in Liberal Arts
(Cultural and Environmental Heritage)
Research School of Humanities
Australian National University
Abstract
A history of the 1948 Arnhem Land Expedition

Listen to the audio
In February 1948, a team of Australians and Americans came together in Australia to begin what was then one of the largest scientific expeditions ever to have taken place in this country — the American–Australian Scientific Expedition to Arnhem Land. Today it remains one of the most significant, most ambitious and least understood expeditions ever mounted. These men and women came as researchers and in supporting roles and together journeyed across the remote region known as Arnhem Land in northern Australia for nearly eight months. From varying disciplinary perspectives, and under the guidance of Expedition leader Charles P Mountford, they studied the people and the environment of Arnhem Land.
In addition to an ethnographer, archaeologist, photographer and filmmaker, the Expedition included a botanist, a mammalogist, an ichthyologist, an ornithologist and a team of medical and nutritional scientists. Their first base camp was Groote Eylandt in the Gulf of Carpentaria. Three months later they moved to Yirrkala on the Gove Peninsula and three months after that to Oenpelli (now Gunbalanya) in west Arnhem Land. The journey involved the collaboration of vastly different sponsors and partners (among them the National Geographic Society, the Smithsonian Institution and various agencies of the Commonwealth of Australia). In the wake of the expedition came volumes of scientific publications, kilometres of film, thousands of photographs, tens of thousands of scientific specimens, and a vast array of artefacts and paintings from across Arnhem Land. The history of the 1948 Arnhem Land Expedition is vast and complex.
With this paper I aim to provide an overview of the history of the Arnhem Land Expedition and, as such, ensure that those attending the Barks, Birds & Billabongs symposium are familiar with the key people, places and events relating to this Expedition.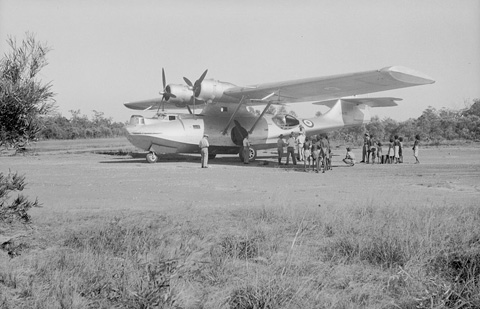 Biography
Sally K May is a lecturer in heritage, museums and material culture at the Australian National University. She is also convenor of the Cultural and Environmental Heritage stream of the Graduate Program in Liberal Arts. Previously Sally was an ARC Postdoctoral Fellow based at Griffith University (Queensland) and a lecturer in the Department of Archaeology at Flinders University (South Australia). Sally works closely with Indigenous communities around Australia on projects relating to museum collections, repatriation, archaeology, anthropology and cultural heritage management.
Since 1999 Sally has undertaken historical research relating to the 1948 Arnhem Land Expedition producing numerous articles, book chapters, and the 2009 book Collecting Cultures: Myth, Politics, and Collaboration in the 1948 Arnhem Land Expedition. Sally also worked with the Groote Eylandt and Gunbalanya (Oenpelli) communities to help bring home a large percentage of the human skeletal remains taken during this expedition and stored at the Smithsonian Institution.
Currently, Sally is working on two major projects. The first is an ARC Discovery Project, 'Picturing Change: 21st century perspectives on recent Australian rock art' (Chief Investigators: Professor Paul SC Tacon, Dr Sally K May, Dr June Ross, Dr Alistair Paterson). In this five-year project contact period, rock art from across Australia is being documented, with fieldwork in Western Arnhem Land (NT), Wollemi National Park (NSW), Pilbara (WA), and central Australia, west of Alice Springs (NT). Working closely with Australian Aboriginal colleagues, we also are recording contemporary stories, oral history and significance for recent rock-art sites, especially those from the contact period. The second major project is the Kunwinjku Language Project. This project was initiated in 2007 and is funded by the Australian Government and the West Arnhem Land Shire Council. The project was established in order to strengthen and promote the cultural identity of Kunwinjku language speakers in Arnhem Land through activities relating to language and culture.
Sally is an academic advisor for the Barks, Birds & Billabongs symposium.