WARNING: Visitors should be aware that this website includes images and names of deceased people that may cause sadness or distress to Aboriginal and Torres Strait Islander peoples.
---
Barks, Birds & Billabongs: Exploring the Legacy of the 1948 American-Australian Scientific Expedition to Arnhem Land. 16-20 November 2009.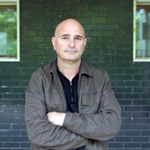 Professor Jon Altman
ARC Australian Professorial Fellow
Centre for Aboriginal Economic Policy Research
Australian National University
Abstract
From Fish Creek to the Mann River: Hunter-gatherer tradition and transformation in Western Arnhem Land, 1948–2008

Listen to the audio
This paper will focus on transformations in the customary economy of Aboriginal people residing in Western Arnhem Land over a 60 year timeframe. This comparative analysis is only possible because of a remarkable baseline provided by Frederick McCarthy and Margaret McArthur's research in 1948. They collected quantitative data on the activity of Gunwinggu (now Kunwinjku) hunter-gatherers at Fish Creek, Western Arnhem Land. While their research (published as 'The food quest and time factor in Aboriginal economic life', 1960) was undertaken on an experimental basis in a post-contact situation, it included unique data on work effort and dietary intake. This data was subsequently used by Marshall Sahlins when developing his concept of 'original affluence' in the enormously influential book Stone Age Economics (1972).
In 1979–80, I collected data on wildlife harvesting, work effort and dietary intake with Kunwinjku (Kuninjku dialect speakers) groups in the vicinity of the Mann River in a tropical savanna environment similar to Fish Creek. This research was undertaken over a far longer time frame than the 1948 research and conducted under everyday, rather than experimental, circumstances. The research reported in Hunter-Gatherers Today (1987) found important continuities in the customary economy, despite a further 30 years of state colonisation. Again, in 2002–03, two decades later, data were collected with the same Mann River groups by a team of biological scientists working with me. The findings of sustainable wildlife harvesting continuities resonate with Sahlins's recent views in 'What is anthropological enlightenment? Some lessons of the twentieth century' (1999) where he argues that despite prolonged exposure to capitalism, small non-capitalist societies have survived in distinct Indigenous forms and, in some cases have flourished.
This paper documents continuity and change in wildlife harvesting in Western Arnhem Land and discusses the role of the customary sector in the contemporary 'hybrid' economy that includes market and state sectors. It will focus on explaining and problematising transformations that have resulted from state colonisation and 'decolonisation', as well outlining future possibilities for livelihoods that continue to utilise wildlife harvesting in the twenty-first century.

Biography
Jon Altman is Professor and the Director of the Centre for Aboriginal Economic Policy Research (CAEPR) at the Australian National University. He has a disciplinary background in economics and anthropology. In 1990, he was appointed the foundation director of CAEPR and since 2001 has been an adjunct Professorial Fellow at the School for Environmental Research at Charles Darwin University. In 2003, Professor Altman was elected a Fellow of the Academy of the Social Sciences in Australia. Professor Altman has been awarded an ARC Australian Professorial Fellowship (2008 to 2013) focusing his research efforts on a project 'Hybrid Economic Futures for Remote Indigenous Australia'.
Professor Altman's research focuses on the anthropology of development and includes: Sustainable economic development and associated policy issues for Indigenous Australia; the hybrid economy framework; the economic articulations of Indigenous people with the Australian and global economies (especially in mining, tourism, the arts and emerging industries like carbon abatement); the Indigenous customary economy and its articulations with the market; land rights and land management; and theoretical issues in the anthropology of development.
Professor Altman undertook fieldwork for his doctorate in the Maningrida region, Western Arnhem Land in 1979–81 residing with Kuninjku people at Mumeka outstation on the Mann River and collaborating on research about local livelihood options. These people share strong kinship, linguistic, economic and ceremonial ties with other groups in Gunbalanya, one of the bases of the 1948 Arnhem Land Expedition. This research was published in the book Hunter-Gatherers Today: An Aboriginal Economy in North Australia (Aboriginal Studies Press, Canberra, 1987). Since 1979, he has undertaken a further 40 field visits to the region and 2009 marks the 30th anniversary of his first visit to Kuninjku country. Professor Altman has regularly undertaken collaborative research with Kuninjku on the customary economy and wildlife harvesting, the arts, resource management, and on the transformations in the unusual regional hybrid economy made up of customary, state and market sectors.
Note: The views expressed in speakers' abstracts are those of the individual contributors and do not necessarily reflect the views of the National Museum of Australia.