WARNING: Visitors should be aware that this website includes images and names of deceased people that may cause sadness or distress to Aboriginal and Torres Strait Islander peoples.
---
Barks, Birds & Billabongs: Exploring the Legacy of the 1948 American-Australian Scientific Expedition to Arnhem Land. 16-20 November 2009.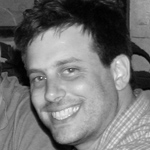 Josh Harris
Senior Electronic Resources Technician
Department of Collections and Technical Services
University of Kentucky
(Formerly Archives Manager, Film and Audiovisual Archives, National Geographic Society)
Abstract
Hidden for 60 years: The motion picture films of the American-Australian Scientific Expedition to Arnhem Land

Listen to the audio (paper read by Mark Jenkins)
Until 2007 very little was known of the motion picture film shot by photographer Howell Walker during his documentation of the American-Australian Scientific Expedition to Arnhem Land as a representative of the National Geographic Society.
While the photographic stills shot by Walker were known and published (they remain in the photographic archives of the National Geographic Society), there was scant knowledge of the moving images Walker captured in 1948. About 75 minutes of footage were edited into a silent lecture film titled Aboriginal Australia.
An enquiry from researcher Dr Martin Thomas on this topic sparked the idea that additional rolls may well exist. The existence of an edited lecture film suggested the possibility of offcuts. But the likelihood of locating them was slim. This lucky find reveals images of incredible historical and cultural significance that deepen our understanding the Expedition as a whole and of continuity and change in the cultures of Arnhem Land.
After two years of serious hunting, digging and an immense amount of luck, we have a compiled what is now considered to be the complete set of over 12,000 feet of motion picture film shot by Howell Walker during the 1948 Expedition. These films capture a cinematic record that is as diverse as the Expedition itself. The importance, age and condition of these films allowed us to undertake almost immediate preservation action using the latest digital technologies. This previously unseen footage is now available to a global audience.
This paper will present not only a story of how this footage was located but also the in-depth steps that were taken to preserve and bring the footage back to life. The importance of moving image archives is only now gaining wider acknowledgment. The work described in this paper will clearly present the films of the Arnhem Land Expedition as real-life example of the legitimate place of moving image collections as a part of our global cultural heritage.
Biography
Joshua S Harris is the former Archives Manager of the Film and Audiovisual Archives of The National Geographic Society. An archaeologist and historian by training, Joshua has been involved in collections management, preservation and research within a diverse array of museum, archive and university collection settings.
Josh began his career as an archaeologist with the Illinois State Museum participating in prehistoric site identification and excavation throughout the American Midwest and South with a primary focus on the processing and analysis of prehistoric botanical collections.
Josh joined the University of Tennessee as an archaeologist in 2000 for large scale excavation of multiple Native American prehistoric sites in the Smokey Mountain National Park.
In 2001, Josh joined the Smithsonian Institution National Museum of Natural History in the Department of Invertebrate Zoology. He participated in and managed a large preservation project to design, re-curate and prevent the degradation of the mollusk collection (the world's largest.) In addition, he was involved in digital imaging and multimedia catalogue development of invertebrate collections with a focus on Antarctic biological collections.
Josh moved to the National Geographic Society Film and Audiovisual Archives in 2004. In his time with the Society he participated in a diverse range of activities, managing a collection representing over 100 years of film and recorded sound history. His concentrations were on preservation and preventative conservation, digital asset migration and management, access to moving image collections and the use archival moving image collections across diverse platforms. In addition, he has worked on outreach, guidance and training to collections managers throughout the world including South-east Asia, Greece, Mexico and Central America and has published numerous papers in the field.
Josh recently joined the University of Kentucky Libraries in the Department of Collections and Technical Services in the Electronic and Digital Resources Division.
Note: The views expressed in speakers' abstracts are those of the individual contributors and do not necessarily reflect the views of the National Museum of Australia.