WARNING: Visitors should be aware that this website includes images and names of deceased people that may cause sadness or distress to Aboriginal and Torres Strait Islander peoples.
---
Barks, Birds & Billabongs: Exploring the Legacy of the 1948 American-Australian Scientific Expedition to Arnhem Land. 16-20 November 2009.
Allan Marett
Professor Emeritus
University of Sydney
and
Professor of Ethnomusicology
Charles Darwin University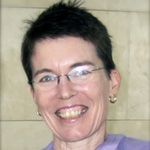 Associate Professor Linda Barwick
Pacific and Regional Archive for Digital Sources
in Endangered Cultures
University of Sydney
Abstract
Snapshots of musical life: Simpson's 1948 recordings
In 1948, ABC reporter Colin Simpson accompanied by recordist Ray Giles made a field recording trip to northern Australia with the primary purpose of gathering materials for an ABC program about the Arnhem Land Expedition. Two weeks were spent with the expedition at Oenpelli (now Gunbalanya), during which time systematic recordings of various musical events were made. This was one of the first attempts to record Australian Indigenous music on its own terms, and the performances were extraordinary. The ABC team then went on to record in two other communities, Snake Bay (Milikapiti) on Melville Island and Delissaville (Belyuen) on the Cox Peninsula west of Darwin. The corpus of recordings represents an aural snapshot of ceremonial and musical life in northern Australia at the time. Yet it also raises many questions. What does this aural snapshot actually represent? Why were particular groups present in these particular places and why were particular repertories performed?
Our work on documentation and repatriation of these recordings in Western Arnhem Land is ongoing, so our comments on the Oenpelli recordings will be necessarily preliminary. In the case of Delissaville, however, we are in a better position to explain the composition of the snapshot, especially with regard to the main event of Simpson's visit, a public mortuary ceremony known today as kapuk. This ceremony, performed as the final rites for the first wife of the prominent Belyuen songman Tommy Barrtjap, was to provide the focus of Simpson's ABC radio program Death Rite for Mabalung as well as a chapter in his book, Adam in Ochre, and featured the songman Jimmy Bandak, whose songs Barrtjap later inherited.
In more recent times, Marett has studied and participated in similar ceremonies as part of his work on wangga (public dance-songs) of the Daly region. He also worked closely with Barrtjap in the late 1980s and early 1990s. In 2008 he was invited to perform Barrtjap's songs at the kapuk for Barrtjap's son and musical heir Kenny Burrenjuck. Drawing on our more intimate knowledge of this repertory and its associated ceremonies, and our knowledge of the history of musical life at Belyuen and the Daly region, we will interrogate Simpson's 1948 snapshot of musical life at Delissaville, reflecting not only on what it tells us about the musical life in this small vibrant community, but also on what it tells us more broadly about ceremonial life in northern Australia, including Oenpelli, around 1948.
Biographies
Allan Marett
Prior to his retirement in 2007, Emeritus Professor Allan Marett was Professor of Musicology at the University of Sydney and before that, Professor of Music at the University of Hong Kong. He currently holds a fractional appointment as Professor of Ethnomusicology at Charles Darwin University and is Director of the National Recording Project for Indigenous Performance in Australia, an initiative that aims to record and document the highly endangered traditions of Australian Indigenous music and dance.
His book, Songs, Dreamings and Ghosts: The Wangga of North Australia won the 2006 Stanner Award and the CD Rak Badjalarr: Wangga Songs by Bobby Lane, Northern Australia which he co-authored with Linda Barwick and Lysbeth Ford, won a Northern Territory Indigenous music award. Together with Linda Barwick and others he has edited a number of anthologies of writing on Australian Indigenous Music and endangered cultures, including The Essence of Singing and the Substance of Song: Recent Responses to the Aboriginal Performing Arts and Other Essays in Honour of Catherine Ellis (1995), Researchers, Communities, Institutions, Sound Recordings (2003) and Studies in Aboriginal Song: A Special Issue of Australian Aboriginal Studies (2007). His current research focuses on the classical song traditions of Western Arnhem Land as well as the music and culture of the Daly Region, where he has worked for more than 20 years. Together with Linda Barwick and Lysbeth Ford he is completing a new book on wangga entitled Wangga Songs of Northwest Australia: Recordings, song-texts and translations in their historical and ethnographic contexts.
Marett is also active in the field of Sino-Japanese music history. Since the 1970s he has been a member of the Cambridge-based Tang Music project, which has produced the series Music from the Tang Court, now in its seventh volume. In 2008 he was appointed an Honorary Professor at the Shanghai Conservatorium of Music, where he periodically teaches graduate courses on Sino-Japanese music sources. Marett is a past president of the Musicological Society of Australia and past vice-president of the International Council for Traditional Music.
Linda Barwick
Linda Barwick is Associate Professor (research only) at the University of Sydney and Director of PARADISEC, the Pacific and Regional Archive for Digital Sources in Endangered Cultures, an internationally acclaimed research facility established in 2003 by a number of Australian universities, led by the University of Sydney with support from the Australian Research Council (ARC).
She is an ethnomusicologist who has undertaken fieldwork in Australia, Italy and the Philippines and is particularly interested in uses of digital technologies for extending access to research results by cultural heritage communities. Recent song documentation projects include the ARC-funded Murriny Patha song project, the Western Arnhem Land song project, funded by the Hans Rausing Endangered Languages Program (School of Oriental and African Studies, University of London) and the Iwaidja Project, funded by the Volkswagen Stiftung (based in the Max Planck Institute, Nijmegen). Her many publications include multimedia CDs accompanied by extensive scholarly notes, produced in collaboration with Indigenous singers and their communities, and her work is cited in anthropology, cultural studies, linguistics and library science as well as within her own discipline.
She is a Deputy Director of the University of Sydney's Digital Innovation Unit, and has contributed to a number of other initiatives to develop awareness and capacity in the digital humanities, including the Australian e-Humanities Network and several projects funded under the ARC's e-Research special research initiatives programme.
Note: The views expressed in speakers' abstracts are those of the individual contributors and do not necessarily reflect the views of the National Museum of Australia.