WARNING: Visitors should be aware that this website includes images and names of deceased people that may cause sadness or distress to Aboriginal and Torres Strait Islander peoples.
---
Barks, Birds & Billabongs: Exploring the Legacy of the 1948 American-Australian Scientific Expedition to Arnhem Land. 16-20 November 2009.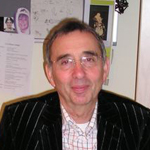 Emeritus Professor Dr Ad Borsboom
Chair Pacific Studies
Department of Anthropology and Development Studies
Radboud University Nijmegen, The Netherlands
Abstract
Yolngu ways of knowing Country: Insights from the 1948 Expedition to Arnhem Land

Listen to the audio
The 1948 Arnhem Land Expedition presented vast collections of plant and animal life, including 13,500 plant specimens, 30,000 fish, 850 birds and 460 mammals - all classified according to western categories. In my contribution I will concentrate on Indigenous systems of classification based on my experience with Djinang clans in the Gadji-Djimbi area (west of Ramingining). I attempt to explain how the Yolngu present their knowledge through mythological Dreaming stories involving the travels of ancestors in sequences of songs and choreographed dances. These systems form an impressive reservoir of Indigenous knowledge with which people structure the environment, the time-space axis, and their economic, social and religious life.
Trying to interpret the exact nature of the relationship between an Arnhem Land clan and its Country is a complex venture. The multiple layers of interconnected explanations and meanings (spatial, seasonal, cosmological, economic, social) imply that one cannot just reduce this relationship to basically one of these fields, for example, to the religious or the economic, and consider the other sets of meanings simply as aspects thereof. In this sense the nature of relationships discussed differ from Western notions of land tenure, where indeed one angle, namely the economic, is predominant: land as an asset in a market-oriented environment. To understand the full meaning of this complex, ontological relationship between a clan and its estate in my Arnhem Land example I propose to turn to the older conceptual framework of Mauss' concept of total social phenomena and apply that as an analytical tool. In this model, all kinds of institutions find simultaneous expression: religious, legal, moral, and economic. In addition, the phenomena have their aesthetic aspect and they reveal morphological types. The example to be discussed composes a total social phenomenon and demonstrates that religious, cosmological, economic and social aspects are clearly encoded in Yolngu systems of classification.
Biography
Ad Borsboom is Emeritus Professor Pacific Studies at the Department of Anthropology and Development Studies, Radboud University Nijmegen, The Netherlands. Since 1972, he has conducted fieldwork in Arnhem Land, at first investigating religion and social change. More recently his focus shifted to the construction of local identities in response to the global expansion of political, economic and cultural values, in particular in the case of indigenous people living in modern nation states. It relates to indigenous perceptions of traditions, property rights and religious transformations and the way indigenous peoples in nation states claim various forms of sovereignty.
His writings include a great number of articles in journals, edited volumes such as Cultural Dynamics of Religious Change in Oceania (1997, together with Ton Otto), and the Clan van de Wilde Honing (The Clan of the Wild Honey). His teachings include courses in anthropology at all levels, with emphasis on Pacific and Aboriginal studies. As an expert in Aboriginal studies, he has supervised many theses in this field and has also been a regular guest lecturer at various Dutch and Belgian universities. In 1995 and 2004 he was a Visiting Fellow at the Centre for Aboriginal Economic and Policy Research, ANU, Canberra.
E-mail: a.borsboom@maw.ru.nl
Note: The views expressed in speakers' abstracts are those of the individual contributors and do not necessarily reflect the views of the National Museum of Australia.