Carol Cooper, Senior Curatorial Fellow, Research Centre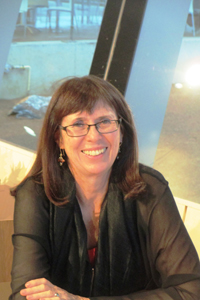 I joined the National Museum of Australia as Head Registrar in 1998, riding the crest of the relocation and installation wave for the development of the new Museum at Acton. Previously my career ranged within Canberra cultural institutions from working as a curator, to audiovisual archivist and executive level manager.
As Head Registrar, I focused on the physical control, storage, documentation and movement of the National Historical Collection, the Museum archives and the photographic section.
In 2009, I joined the Centre for Historical Research, and in July 2010 became Head Curator, Collections Development Unit. This position involved policy development, supervising collection consultancies, and overseeing the Legacy Collections Project and the redevelopment of the Museum Hall. In 2013, following the Museum's restructure, I became a Senior Curatorial Fellow in the Research Centre.
Current projects
My current projects at the Research Centre are:
The Bothwell Museum – revisited and rejuvenated
Designs in wood: reconnecting to country
Horses in Australia exhibition research
Exhibitions
Carol has been involved in curating various exhibitions and displays at the National Museum of Australia and other venues in Australia and overseas.