Objects
The National Museum of Australia holds a rich and diverse collection of Australian historical material in trust for the nation. People's interaction with the environment is one of our three core collecting areas. Here, you will find object and collection information developed by the People and Environment program.
Collection highlights
Collection reflections
Writers and artists look closely at our collections to produce essays and artworks that suggest new ways of understanding Australia, other species, and ourselves.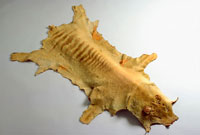 Cat skin rug and thylacine pelt

Artist Amanda Stuart reflects on the stories of two less-loved animal species.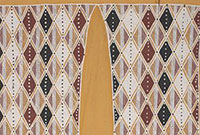 Sugarbag bark paintings

Natasha Fijn takes a closer look at sugarbag bark paintings and Indigenous identity.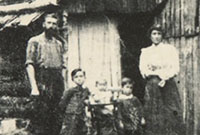 Cowey photographs

Kate Rigby reflects on the transformation from forest to farmland on her home turf in Victoria.
Collection interactives
Flemington on Cup Day
Explore the workings and wonders of Flemington, Australia's largest racecourse, on Melbourne Cup Day. See how fashions have changed over the years, hear about broadcasting from veteran race caller Greg Miles, see a parade of champion horses and check out some of the objects on show in our Landmarks gallery.
Launch the Flemington on Cup Day interactive
Exploring the world at Port Macquarie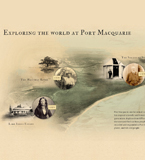 Port Macquarie, on the central coast of New South Wales, has inspired scientific and historical inquiry for generations. Learn how artist Annabella Innes, amateur astronomer William Macdonnell and agriculturalist Thomas Dick recorded and responded to landscapes, plants, animals and people in the area.
Launch the Port Macquarie interactive
European voyages to the Australian continent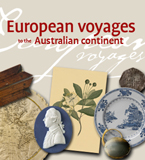 ---