Artists-in-residence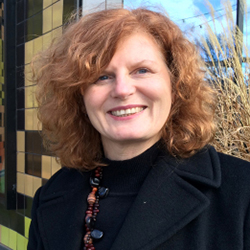 Julie Ryder, 2016
Julie Ryder is an accomplished textile artist who draws inspiration from the natural world, combining her scientific background and creativity to produce innovative artworks.
Julie will access and research botanical collections and explore the role played by women in early collecting practices in colonial Australia, during her residency at the National Museum.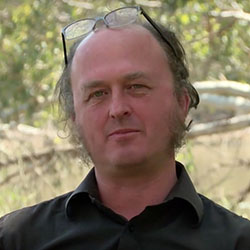 Vic McEwan, 2015
Vic McEwan undertook a 12-month residency at the National Museum as the inaugural recipient of the Arts New South Wales Regional Fellowship.
Vic produced three new multimedia installations inspired by the Museum's collection. Historic images were projected onto the banks of the Murrumbidgee River and Vic also made music from the Paddle Steamer Enterprise.