Making things move: energy and power
Australian history charts the rise and fall of a wide range of energy sources, including humans and other animals, plants, wind, water, and the tides, fossil fuels such as oil, coal and gas, minerals such as uranium and the sun.
Each energy resource and the material and social technologies developed to make it available for use as power profoundly shape human lives and our relationships with the rest of the natural world (Weissenbacher 2009).
Indigenous Australians developed a detailed, narrative knowledge of their environments, in part by walking through them. Bullocks and horses enabled European colonists to move inland from the first coastal settlements. Coal fired the expansion of the railways and the spread of closer agricultural settlement, and oil and the combustion engine were essential to the automobile taking over Australian cities.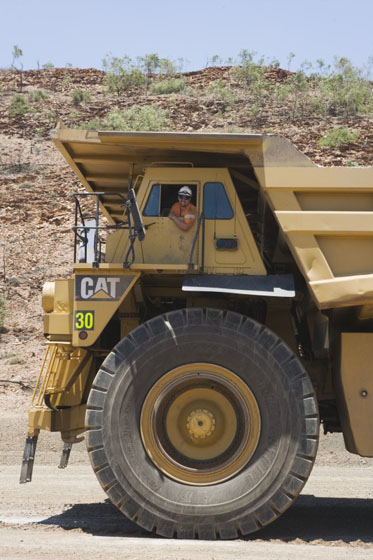 Today, Australians are increasingly aware of the ways in which energy sources and the choices we make in converting them to power have implications for the future.
Energy demand continues to rise, as do concerns about the impact of the consumption of carbon-based fuels on global climate systems.
Making things move focuses on the material culture of power, including objects related to the identification, extraction, conversion, distribution and consumption of particular forms of energy.
The aim is to develop histories exploring how particular energy choices have shaped people and places.
Projects will consider the socio-cultural, ecological and experiential characteristics of particular forms of energy and power. By studying the relationships between these forms in particular locations and times, we invite Australians to understand energy pasts and to imagine possible futures.
This research priority encompasses projects including:
Cycling in Australia
Horses in Australia.
Key research questions
How have different forms of energy and their associated 'prime movers' emerged, become dominant and declined in Australia over time, and what have been the drivers and characteristics of these transitions?
How has the dominance in Australia of a form of energy and its associated technologies shaped built and natural environments, social relations and cultural practices at particular times and places?
How have particular forms of energy and their modes of generating power shaped histories of movement, and in particular understandings of the human body's nature, capacity and place in time and space?
Select references
Weissenbacher, Manfred, Sources of Power: How Energy Forges Human History, Praeger, 2009.
Read Volume 1 and Volume 2 of 'Sources of Power' on Google Books