Beyond agriculture: Australian food flows
Food is a topic currently occupying the minds of many Australians: think MasterChef and My Kitchen Rules, the Commonwealth Government's National Food Plan, live animal exports, escalating rates of obesity and community gardens.
Agriculture is among the nation's largest industries and historically a significant source of Australian wealth, now generating over $25 billion annually in export earnings. However, as climate change shifts rainfall patterns, soils are exhausted and fuel costs rise, questions are being asked about the ongoing viability of established agricultural systems.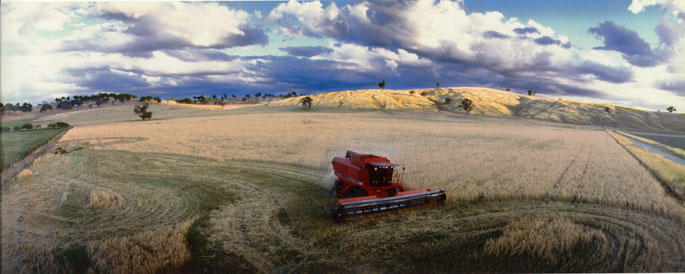 At the same time, there is an increasing public focus on the cultural, social and ecological values of food, with organics now the fastest growing sector of the agricultural industry, cookbook sales flourishing, a national campaign to establish school vegetable gardens and emerging research agendas exploring how food practices relate to social as well as physical health (Clements 1986, Milner 2011, Santich 1995).
The production, manufacture, distribution, consumption and disposal of food is a significant means by which Australians imagine and construct themselves in relation to the rest of nature, and by which the non-human world enables and shapes human lives (Farrer 2005, Symons 1982).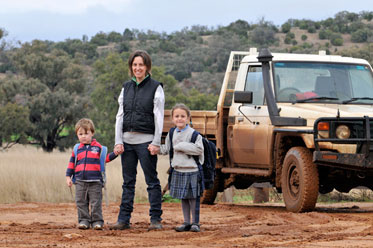 This research priority explores these interrelationships, developing histories of food practices that link past and present and which invite Australians to explore how particular food choices enable certain food futures. The priority focuses centrally on food-related material culture. It asks how particular objects participate in 'flows' of food materials across time and space, questioning entrenched conceptual divisions between production and consumption, the human and nonhuman, and suggesting how food practices can be understood as complex cultural ecological systems.
Beyond agriculture encompasses a number of current and proposed projects, including our:
Horses in Australia collection project and travelling exhibition
Rabbits collection project online feature
Key research questions
How have Australians conceptualised and understood 'food' and 'food production', and how have these histories shaped particular agricultural methodologies, patterns of land use, systems of distribution and disposal and practices of cooking and eating?
How have other-than-human species and forces participated in shaping systems and practices of human food production and consumption?
How have particular practices of 'innovation' sought to adapt historical food cultures to local Australian environmental conditions?
Select references
Clements, Frederick W., A History of Human Nutrition in Australia, Longman Cheshire, 1986.
Farrer, KHT, To Feed a Nation: A History of Australian Food Science and Technology, CSIRO Publishing, 2005.
Milner, Lisa (ed.), '"On the Table": Food in our culture', Australian Humanities Review, special issue, vol. 51, 2011.
Santich, Barbara, What the Doctors Ordered: 150 Years of Dietary Advice in Australia, Hyland House Publishers, 1995.
Symons, Michael, One Continuous Picnic: A History of Eating in Australia, Duck Press, 1982.