About People and the Environment
The People and the Environment program at the National Museum explores the complex relationships Australians have with their physical environment.
We're interested in the ways in which people's lives shape and are shaped by the environment.
At a time when the challenges of living on the Australian continent are great, so too are the opportunities for understanding and reinvention. We hope that by looking at what we've done in the past, and by talking with people to build our ecological understanding now, we can respond to the challenges and the opportunities that flow from them in the future.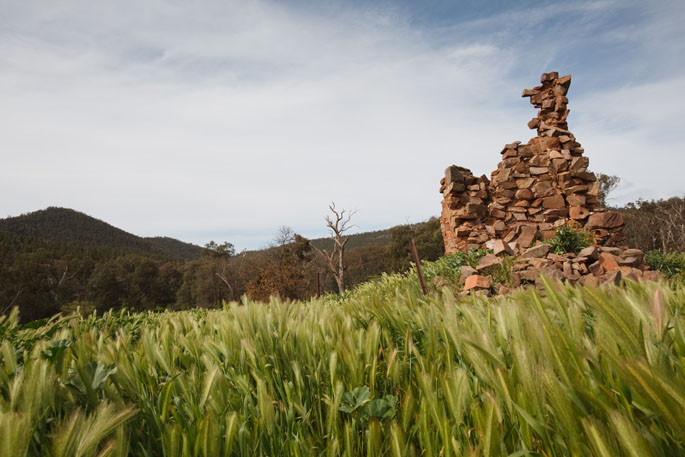 Ecological understanding and the future
Australians face significant challenges to how we live on and with this continent. As our numbers grow, and we buy more stuff, use more electricity, drive more cars and create more waste, we are increasing pressure on inherently finite land, water and air resources. It seems inevitable that, at some point, these resources simply won't be able to continue to support our current lifestyles.
Global climate change is taking hold, shifting rainfall patterns, fostering deadly events such as bushfire and flood, and demanding that we find new ways to build our homes, get around and grow food and fibre.

And as our cities spread, farmland extends and vegetation is cleared, diverse species are pushed towards extinction, de-stabilising ecological networks and diminishing our world in ways we probably don't yet understand. Opportunities for re-inventing our communities in creative new ways are apparent everywhere.

At the National Museum, we believe that building our ecological understanding is crucial for Australian people to perceive, engage and respond to these challenges, and the opportunities that flow from them.
We aim to help Australians tune in to the ways in which we are inherently enmeshed in dynamic systems that incorporate us together with diverse plants, animals, algae and viruses, with soils and landforms, roads and buildings, and the flows of waterways, fire systems and weather patterns.
We think this ecological knowledge is central to Australians grasping who we are and how we think and feel, as well as what we do, have done and should do in the future.
Responding to the world around us
The People and the Environment approach to building knowledge is material and historical. We're interested in how physical things – such as objects, collections, landscapes, structures and bodies – record, reveal and participate actively in constructing and mediating our connections with our environments.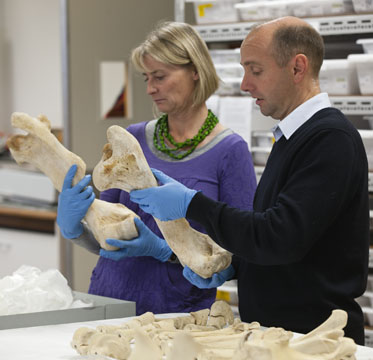 After all, in a world where something appears to have gone wrong with how we relate to our physical environments, attending to 'materiality' seems inherently promising.
We're not, however, simply focused on things in and of themselves.
Our take is historical in that we try to develop contexts for objects and the lives with which they are enmeshed.
We explore ways in which experiences, perspectives and choices can be understood better when considered as part of longer and broader trajectories of change.
In other words, we tell stories with, through and about things, elaborating threads of connection that can help us locate ourselves within, make sense of and start to respond in more considered and meaningful ways to the world around us.
Research areas
Research underpins the National Museum's work creating collections, exhibitions, online features, publications and projects. The People and the Environment program focuses on four research areas: