WARNING: Visitors should be aware that this website includes images and names of deceased people that may cause sadness or distress to Aboriginal and Torres Strait Islander peoples.
---
Our people
Members of the Aboriginal and Torres Strait Islander program team at the National Museum work with Aboriginal and Torres Strait Islander communities to collect, preserve and exhibit their stories.
Contact us
Phone (02) 6208 5489 or find email addresses and more phone contacts by viewing a staff profile at left.
Move your mouse over images below to view captions
Curator Jay Arthur in Kempsey with a group of Kinchela boys at the donation of the Kinchela gate to the National Museum (from left) Michael Walsh, Cecil Bowden, William Lesley, Ian (Crowe) Lawson and Manuel Ebsworth.
Photo: Barbara Paulson.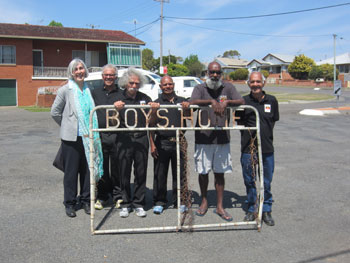 Elder Patrick Hume in Perth speaking with content project manager Benita Tunks about the Encounters project.
Photo: Songa Balaga.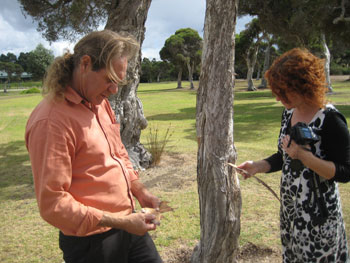 Curator and repatriation officer Lee Burgess atop Gibraltar Peak, Tidbinbilla Nature Reserve in Canberra
Photo: Ben Burgess.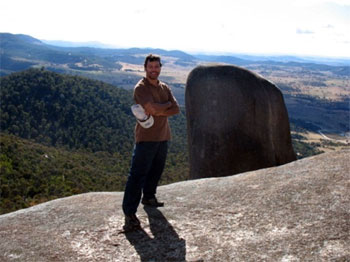 Community visit by elders Marcia Jerry (Girramay) and Carol Chong with curator David Kaus. They are viewing a collection item from far north Queensland's rainforest areas, in the collection Access room at Mitchell.
Photo: George Serras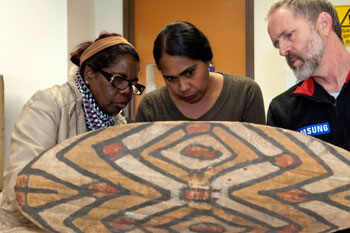 Curator Jono Lineen with the Torres Strait Islands component of the On Country photographic exhibition, showcasing contemporary Indigenous land and sea management practices across Australia.
Photo: Judith Hickson.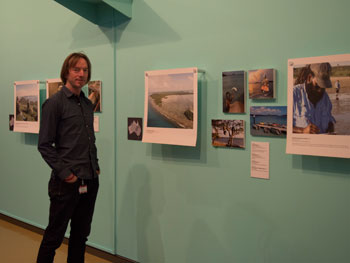 Curator Andy Greenslade relaxing with Lola Greeno and Colleen Mundy at Larapuna in northeast Tasmania, after a weaving workshop for the Tayenebe weaving project. The project resulted in an exhibition, Tayenebe: Tasmanian Aboriginal Women's Fibre Work. The baskets were bought for the collections of the National Museum and Tasmania Museum and Art Gallery.
Photo: Julie Gough.
Move it Mob Style dancers Shari Togo and Ryka Satrick with curator Barbara Paulson after an Australia Day performance at the National Museum.
Photo: Jilda Andews.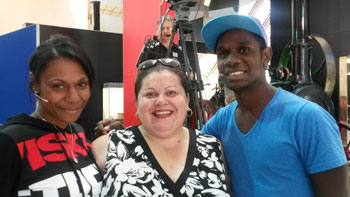 Lorna Jackson and Vicki Nangala, granddaughters of Uta Uta Tjangala, with Peter Thorley at Kintore in the Northern Territory.
Photo: Pip Deveson.