WARNING: Visitors should be aware that this website includes images and names of deceased people that may cause sadness or distress to Aboriginal and Torres Strait Islander peoples.
---
Next issue highlights ...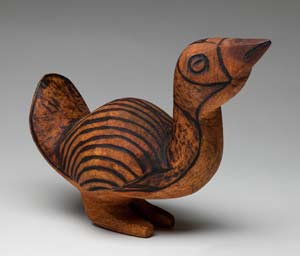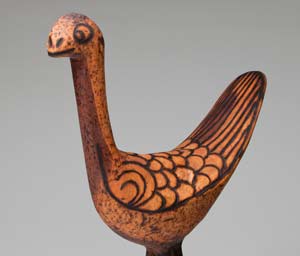 Purnu sculptures by Jean Inyalanka Bourke
The upcoming Warakurna History Paintings exhibition
The Working on Country exhibition
Updates on other new and continuing projects such as the Encounters exhibition and project and The Seven Sisters project
More objects from our National Historical Collection
The next issue of Goree will only be available online and is due out in April 2013.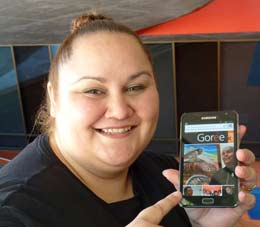 Visitor Host Kristy Greaves shows Goree on the Museum website. Photo: Barbara Paulson
---
The National Museum of Australia is a place that celebrates our peoples and our culture of storytelling. It is a place where we can explore our relationships to each other, the places we live in, and the objects representing our cultures and events in our past.
The Museum is the place where we come together to share stories of our unique and culturally diverse nation, to be part of a national conversation.
Come and join the conversation. Be part of the story.
Our story.
National Museum of Australia
Lawson Crescent
Acton Peninsula
Canberra ACT 2600
Open 9 am – 5 pm every day (except Christmas Day)
Contact us
Phone 1800 026 132 or email mates@nma.gov.au
The National Museum of Australia is an Australian Government Agency.