WARNING: Visitors should be aware that this website includes images and names of deceased people that may cause sadness or distress to Aboriginal and Torres Strait Islander peoples.
---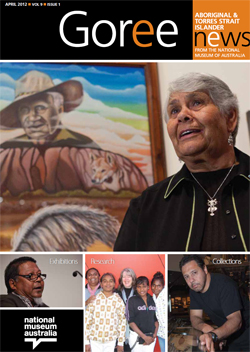 April 2012, Volume 9, Issue 1
Welcome to the April 2012 issue of Goree!
This issue features:

Download the April 2012 Goree (PDF 2,716kb) or follow the links on the left hand side to view the HTML version.