We are updating our new website in stages. This page will be changed to the new design in the future.
Clocks
Telling the time on the Play School clocks and revealing the theme of the day's story has always been a popular segment.
What will be under the Play School clock today?
At first there was some concern about having a clock that did not show the correct time, but the clocks have endured. The distinctive music as the Rocket Clock lit up and rotated to reveal the diorama for the day brings back memories for generations of viewers.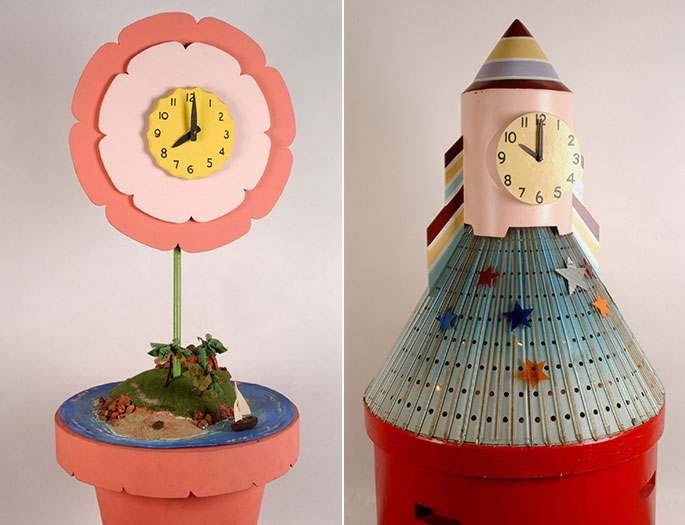 Many different clocks have been used over the past 50 years, some more successfully than others.
Clocks over time
1966: The original Flower Clock was a perspex model copied from the British Play School set
1976: The timber Flower Clock, and the Rocket Clock are introduced to make the most of colour television
1980s: Rosie the Robot Clock was a short experiment
1999: The timber Flower Clock and the Rocket Clock were replaced after a major set redesign
2000s: The Slippery Slide Clock was introduced
2016: On the set today the Hickory Dickory Dock Clock or the Train Clock are used
Return to

Top