Test your knowledge
Celebrating 50 years of Play School
Tour dates
Cobb+Co Museum, Toowoomba, QLD, 28 March – 30 July 2017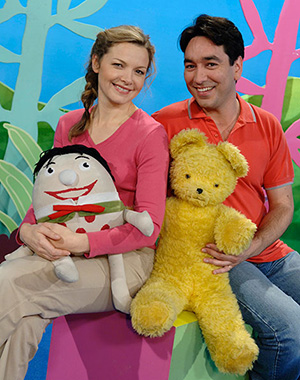 Open wide, come inside
Celebrate this milestone birthday for the ABC's much-loved Play School television program.
Find Big Ted, Little Ted, Humpty, Jemima and the Rocket Clock. Look through the Round, Square and Arched windows. See new props on loan from the ABC.
Happy Birthday Play School: Celebrating 50 Years brings our childhood stories alive.
Share your memories
Connect and celebrate #PlaySchool50 on social media.
---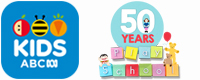 Happy Birthday Play School is a travelling exhibition developed by the National Museum of Australia and the ABC. Image: Justine Clarke and Alex Papps.
© Australian Broadcasting Corporation 2016.
The exhibition has been on show at:
National Museum of Australia, Canberra from 7 May until 24 July 2016
Gold Coast City Gallery, Queensland from 3 December 2016 until 5 February 2017.