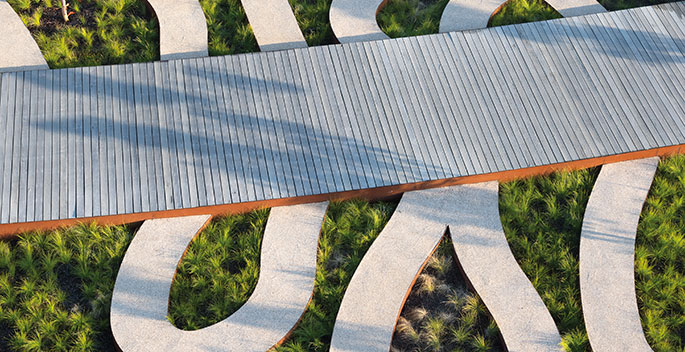 Graphic exhibition
Until 7 May 2017
Free
Circa corridor
National Museum of Australia
Parks Changing Australia showcases excellence in contemporary park design.
This image rich exhibition was developed as a collaboration between the Australian Institute of Landscape Architects and the National Museum of Australia, in the Institute's 50th year.
New public spaces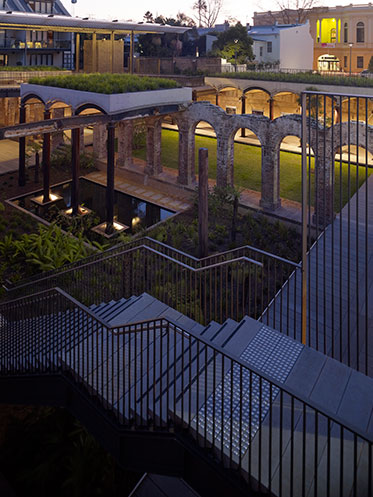 Parks Changing Australia features 13 significant and influential vibrant new public spaces that have contributed to the cohesion, character and liveability of contemporary Australian cities.
Parks are re-shaping Australian cities, increasing people's health and wellbeing and building more ecologically sustainable urban environments.
Once public spaces are created, people make them their own. They become our places for play, protest, gathering and celebration.
Landmarks gallery
Find out more about the history and uses of public space in Australia in the National Museum's Landmarks gallery.
The opening of Parks Changing Australia coincides with the [Not] in My Backyard 2016 International Festival of Landscape Architecture in Canberra.
Short film competition
The Museum also hosted the finals of the international AnthropoScene short film competition in its Garden of Australian Dreams as part of the [Not] in My Backyard festival. Watch the shortlisted films
More
---
Parks Changing Australia is a collaboration between the Australian Institute of Landscape Architects and the National Museum of Australia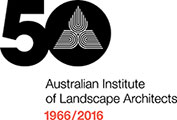 with support from exhibition partners