Midawarr I Harvest film screenings
Friday 26 January 2018, 10am–4pm
Landscape artist John Wolseley and Yolngu elder Mulkun Wirrpanda describe how the food plants of north-east Arnhem Land sustain the wellbeing of Mulkun's people, in two companion films.
Part 1: Painting as if through a veil (26 minutes)
Part 2: Living forms of the landscape (29 minutes)
The documentaries by Creative cowboy films will screen continuously during our Australia Day celebrations, alongside the Midawarr I Harvest exhibition.
Mulkun says, 'This is the food we ate when I was young. Back then everywhere we looked there were old people. Strong and healthy – they lived with us for a long time.' John further describes and supports this idea his collaboration with Mulkun.
Free
Visions Theatre
Artist talk with John Wolseley
Tuesday 13 February 2018, 12.30–2pm
Spend an afternoon with John Wolseley for an exclusive insight into the development of the Midawarr | Harvest exhibition.
Cost: $15 adult, $10 concession, $7.50 Friends full member (plus booking fee)
Bookings essential: Eventbrite
Visions Theatre
You may also be interested in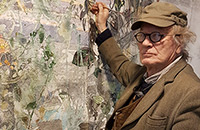 In John Wolseley's studio
Go behind the scenes with conservator Nick Zihrul
The Museum Shop
Buy Midawarr | Harvest online now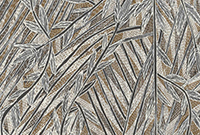 Collection Explorer
View works by Mulkun and John in our online collection