Landmarks book
Landmarks: A History of Australia in 33 Places
Through objects and stories from the National Museum of Australia's collections, Landmarks: A History of Australia in 33 Places traces how people have lived across the Australian continent since 1788. It explores how generations have made their homes here, nurtured families, established enterprises and shaped the places that define our lives today.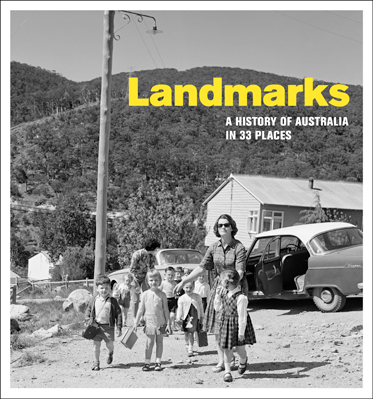 The book addresses 10 themes in Australia's past, each focusing on an idea or ambition that has shaped people's choices and actions. It considers how these themes have unfolded in particular times and places, revealing the ways Australians have engaged with each other and with local landscapes, ecologies and technologies to build diverse and distinctive communities.
The Landmarks book and the Landmarks gallery, to which it is a companion, set a new direction in Australian history. They focus on 'located histories'', told through objects that evoke the character and texture of people's lives to suggest the sweep and variety of historical experience in Australia.
Image: A woman escorts schoolchildren at Island Bend, a town near the dam of the same name, 1964. National Archives of Australia.
Buy the Landmarks book
ISBN 9781921953156. Paperback, 272 pages, 235 x 220mm. Published January 2013. $29.95.
Available now for purchase at all good bookshops and online through our Museum Shop.
Read some sample pages from Landmarks here online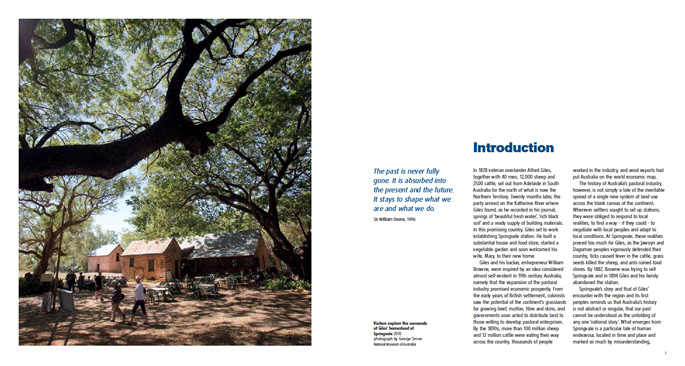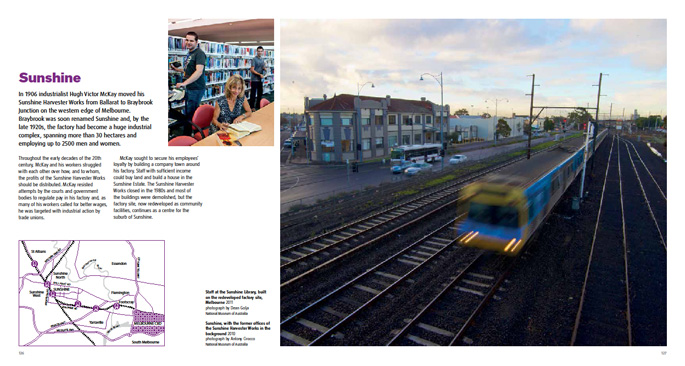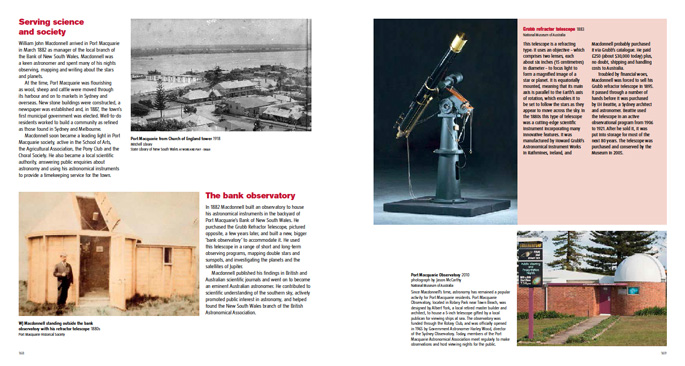 Listen to a radio interview about the Landmarks book

National Museum of Australia curator Dr Kirsten Wehner discussed the Landmarks book with Natasha Mitchell on ABC Radio National's Life Matters (ABC RN), 25 February 2013.
Visit the ABC's website to listen to the discussion on Landmarks
---
The Landmarks book was made possible thanks to the generous support of Norm and Joy Wheatley. If you would like to help us tell the Australian story, please visit www.nma.gov.au/support_us for further information.