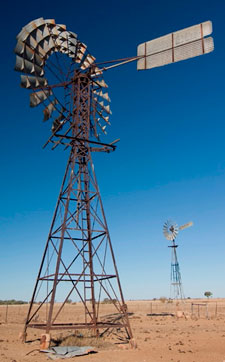 Landmarks: People and Places across Australia is a National Museum gallery exploring a broad history of Australia through stories of places and their peoples.
Every place shows us something about who we are and how we live in this land. Many generations of men, women and children have made their homes here.
They have established enterprises, grown communities and built cities. They have marked the country, its plants and animals, and been marked by them. Over time, they have created the places that define our lives today.
Landmarks considers 10 themes in Australian life, exploring how each has unfolded in particular places across the country. It looks at how people have engaged with landscapes, flora, fauna and technologies to develop distinctive Australian communities.
Landmarks offers an imaginative tour of the country – the opportunity to 'visit' different places, to explore how they have emerged, and to ask how, together, they create a history of Australia.
Discover more about the Landmarks gallery
Landmarks: A History of Australia in 33 Places is a companion book to the Landmarks gallery. Through objects and stories from the National Museum of Australia's collections, the book traces how people have lived across the Australian continent since 1788.