Caution: This website includes images and names of deceased people that may cause distress to Aboriginal and Torres Strait Islander peoples.
---
Timeline
The Torres Strait through time
For 9000 years, Torres Strait Islanders have lived and prospered in their homeland, where distinct cultures, languages and religions have developed across the region's diverse environments. Explore key moments in the history of the Torres Strait, from early European exploration to contemporary native title decisions.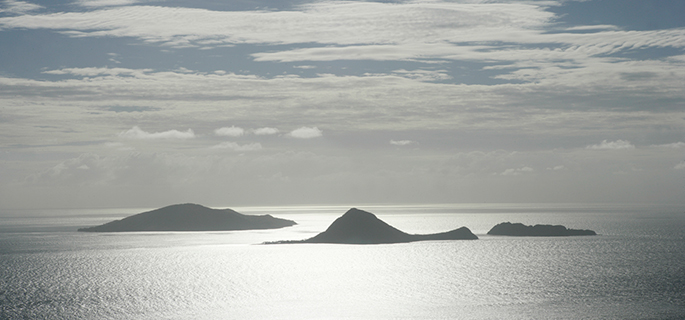 1606
Spanish navigator Luis Váez de Torres travels through the region now known as the Torres Strait
1770
James Cook lands at Tuined, just north of Cape York, renames it Possession Island and lays claims to the east coast of Australia
1864
Bêche-de-mer (trepang or sea cucumber), pearling and trochus shell industries are established; workers arrive from Asia and the Pacific
1869
Kaurareg people, wrongly blamed for killing crew members of a visiting European ship, are massacred on Muralag (Prince of Wales Island) in a punitive attack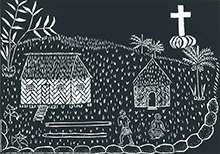 1871
Missionaries land on Erub (Darnley Island) on 1 July, later celebrated as the 'Coming of the Light'
1872
Administration for the Torres Strait moves from Somerset, Cape York, to Waibene (Thursday Island)
1879
A 'mamoose' system of governance is established, comprising island councils and courts led by a local head councillor (mamoose)
1888–89
Anthropologist Alfred Haddon and other academics from Cambridge University visit the Torres Strait
1904
Pacific Industry Limited is established, enabling Islanders to operate their own boats
1904
Islanders become wards of the state under 'the dog Act'
1922
Kaurareg people are forcefully removed from Kiriri (Hammond Island) to Mua (Moa Island) by armed police
1934
The government-run Aboriginal Industries Board takes over Pacific Industry Limited
1936
Maritime workers, including 398 trochus and pearl divers, go on strike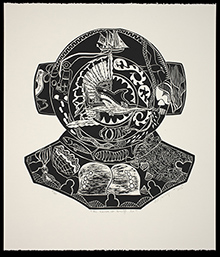 1937
Call for 'Ilan (Island) Government' at the first meeting of island leaders, on Masig (Yorke Island)
1939
Queensland passes acts to recognise Torres Strait Islanders as a distinct people and allow the formal creation of island councils
1939
Australia enters the Second World War
1941
Torres Strait Light Infantry Battalion formed, initially as an independent infantry company
1942
Japanese bomb Ngurapai (Horn Island)
1943
Torres Strait soldiers briefly strike for full pay and non-discrimination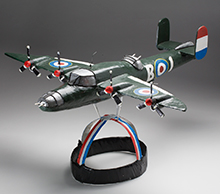 1946
Kaurareg people return to their homelands
1947
Permits are granted for Islanders to travel to and work on mainland Australia
1950
Pearling ceases, mainly due to the advent of synthetic buttons
1962
Indigenous people are given the right to vote in Australian Government elections
1965
Queensland removes restrictions on Indigenous people voting in state elections
1967
Referendum approves changes to the Australian constitution, allowing Indigenous people to be counted in the national census and subject to Commonwealth legislation
1967–73
Border disputes take place with Papua New Guinea
1975
Racial Discrimination Act 1975 is passed
1978
Australia and Papua New Guinea sign the Torres Strait Treaty, establishing seabed boundaries and fishing rights
1983
Australian Government agrees to compensation for underpayment of Torres Strait soldiers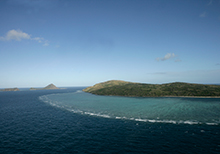 1992
Mabo High Court decision is passed on 3 June, recognising Meriam people's ownership of Mer (Murray Island) lands through native title
1992
The Torres Strait Islander flag, designed by Bernard Namok, is recognised by the Aboriginal and Torres Strait Islander Commission

1993
The Torres Strait Regional Authority is established as the peak representative body for the region's Aboriginal and Torres Strait Islander population
1993
Native Title Act is passed to recognise and protect native title throughout Australia
2002
Queensland Government sets up the Indigenous Wages and Savings Reparations Scheme ('Stolen Wages Fund') for those whose finances were controlled under protection acts
2007
First regional meeting of a 'prescribed body corporate' takes place to manage the rights and interests of native title holders