Caution: This website includes images and names of deceased people that may cause distress to Aboriginal and Torres Strait Islander peoples.
---
Pearling
Shells in a new society
For almost 100 years, the Torres Strait economy relied on the harvesting and export of shells and shell products. The region was one of the world's major suppliers of shell for button-making, before the industry collapsed in the 1950s.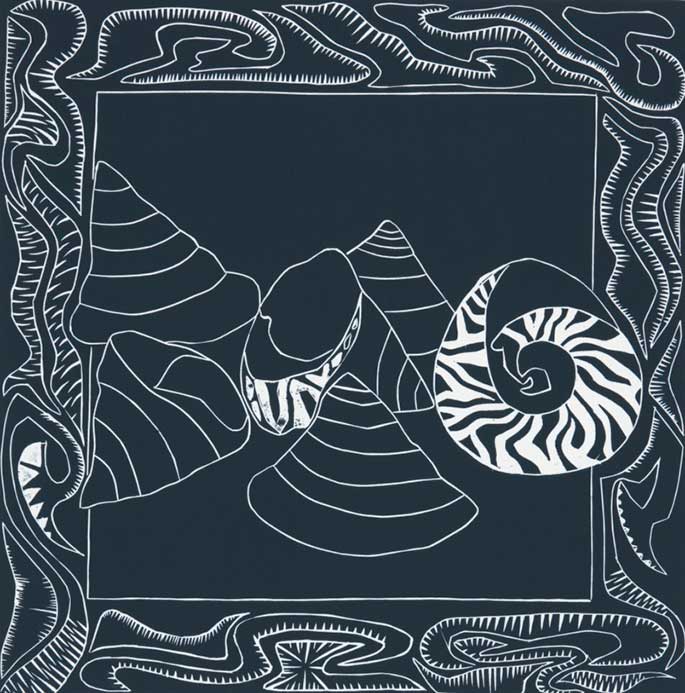 The marine harvesting industry began in 1864 when Charles Edwards established a bêche-de-mer (trepang) station on Erub (Darnley Island). Pearl and trochus shell, which had been used for centuries to make buttons, were first commercially exploited in 1869, on Tudu in the Central Islands.
Rise and fall of the pearling industry
In 1904 Papuan Industries Limited was founded on Badu to enable the Islanders to operate their own boats. At its peak in 1904 the industry involved 378 pearling boats and employed 2509 men. The Queensland Government took over Papuan Industries in 1930, but dissatisfaction with the government's management led to a seven-month strike by over 400 pearlers in 1936.
The government backed down in 1937, providing Islanders with one of their first political victories. Production resumed after the Second World War, but the shell market collapsed with the introduction of plastic buttons in the 1950s. Today, a small cultured pearl enterprise continues the tradition of shell harvesting in the Torres Strait.