Caution: This website includes images and names of deceased people that may cause distress to Aboriginal and Torres Strait Islander peoples.
---
More
Classroom resources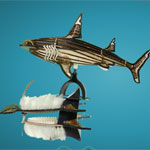 Mystery object - Torre Strait Islands
What is this mysterious object? Learn about Torres Strait Islander history and culture and find clues about this object's use and cultural significance.
For 7-12 year olds.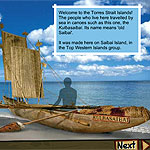 Use traditional fishing practices to catch fish, turtles and dugong from your Saibai Island canoe in preparation for a traditional Torres Strait Islander feast.
For 8-12 year olds
Collection highlight