Caution: This website includes images and names of deceased people that may cause distress to Aboriginal and Torres Strait Islander peoples.
---
Geography and map
The Torres Strait is a unique and vital part of Australia and the state of Queensland. It comprises more than 200 islands spread across 48,000 square kilometres, from the tip of Cape York to within 3.5 kilometres of the Papua New Guinean coast.
Click on the images below for a larger view of scenes from the Torres Strait

Language
People of the Torres Strait are of Melanesian background and speak two Indigenous languages – Meriam Mir (with two dialects: Mer Mir and Erub Mir) in the Eastern Islands, and Kala Lagaw Ya (which has four regional dialects: Kalaw Kawaw Ya, Mabuyag, Kulkalgaw Ya and Kaurareg).
Lag, meta and aus are the words for 'home' in Kala Lagaw Ya and Meriam Mir, and in Torres Strait creole, Yumplatok, which is spoken across the region.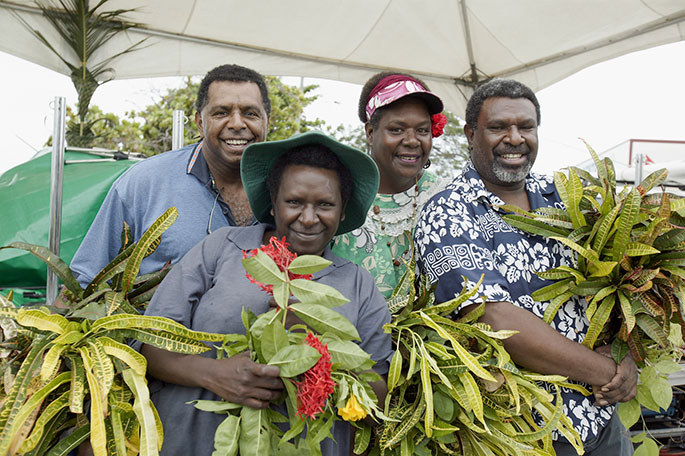 Five island groups
The Torres Strait's five island groups – the Inner, Near Western,Top Western, Central and Eastern islands – each features vastly different sea and landscapes. These disparate environments have created a dynamic and varied cultural heritage that lives on today across the Torres Strait and in the three quarters of the Islander population who now live in towns and cities across mainland Australia.
Zoom in to see the Torres Strait island groups in more detail