The Australian Journeys gallery explores the journeys of people to and from Australia and the social, political and economic impacts of those journeys. Here are some of the objects that were previously on show in the gallery. These objects are from the National Museum's collections, unless otherwise stated.
All photos by George Serras, Lannon Harley, Dragi Markovic and Dean McNicoll, unless otherwise stated.
Image Gallery Page Navigation
Page 3 of 3
Medal awarded to Francis Zavier Conaci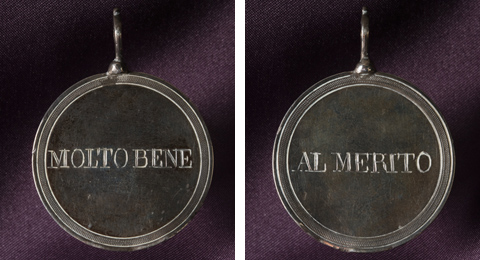 Two Aboriginal boys journey to Italy
A small group of Benedictine monks founded the mission of New Norcia on the Victoria Plains of Western Australia in 1846.
Their aim was to 'civilise' the Yuat — the local Aboriginal people — through education, religious instruction and agricultural work.
In 1849 two Yuat boys, John Baptist Dirimera and Francis Xavier Conaci, travelled to Europe with monk Dom Rosendo Salvado.
The boys joined the monastery at Cava, in Italy, to train as monks. There, for distinction in his examinations, Conaci won this medal.
Lent by New Norcia Monastery and Art Gallery.
Greek amphora given to Charmian Cliff and George Johnston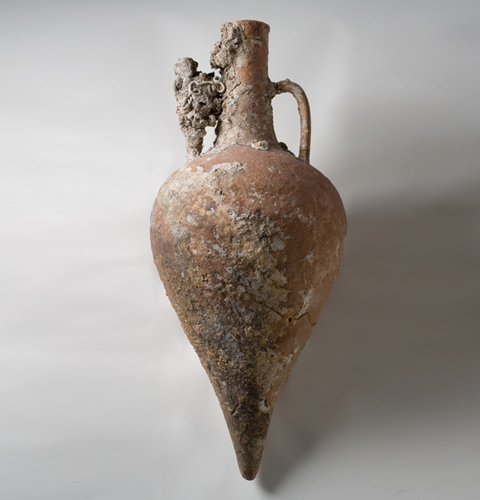 Two Australian writers in Greece
In 1954 Australian authors Charmian Clift and George Johnston moved from London to the Greek islands — first to Kalymnos and then Hydra.
They stayed in Greece for a decade, recording their discovery of island life in novels, travel books, short stories and essays.
A Kalymnian sponge diver presented this ancient amphora to Clift and Johnston. The 7th century BC - 7th century AD vessel was displayed in their homes in Greece. Clift and Johnston carried it with them when they returned to Australia.
The Haritos family's brass diving helmet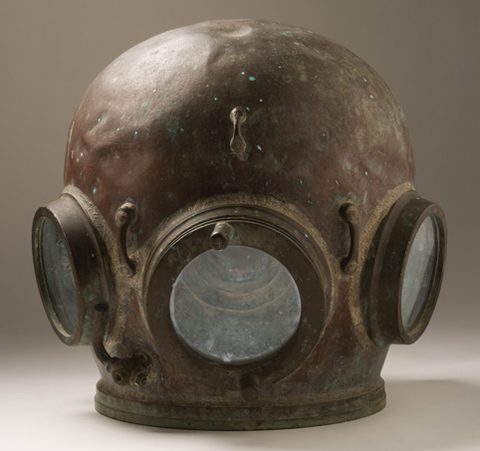 Greek divers in Darwin
Efstratios Haritos emigrated to Australia from the Greek island of Lesbos in 1915 and four years later married Eleni Harmanis from the island of Kastellorizo.
The Haritos family went into business, beginning with a saltworks supplying the northern Australian meat industry. They then expanded into pearl shell harvesting, barramundi fishing, crocodile hunting and carting cargo to northern coastal communities.
In 1954 the Haritos family employed some of the first Kalymnian sponge divers to migrate to Australia. Haritos divers used this brass helmet to fish for pearl off the coast of Darwin.
Lent by Helen Haritos.