Behind the scenes
Gallery opening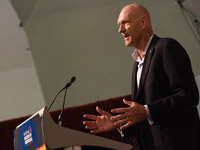 Australian Journeys (now Journeys) was officially opened by Peter Garrett, the Minister for the Environment, Heritage and the Arts, on 29 January 2009.
The gallery offers visitors the chance to see some of the Museum's latest acquisitions and oldest treasures.
Gallery development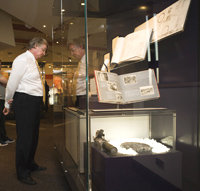 Journeys is the first gallery development at the National Museum since it opened in 2001.
National Museum Director Craddock Morton said the gallery opening was an important milestone in the Museum's development.
'Developing a permanent gallery is amongst the most ambitious and rewarding work a museum can undertake.
Renewing an entire gallery gives us the space to show new acquisitions and more of the National Historical Collection,' Mr Morton said.
The making of Journeys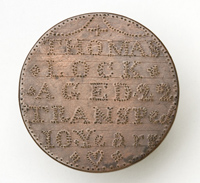 National Museum senior curator Martha Sear presents a talk about the evolution of Journeys.
Follow the links below for a comprehensive overview of the stories and the objects that feature in the gallery.

Listen to 'Making of Australian Journeys' audioRead transcript
Also see Martha talking about the making of Australian Journeys with Canberra reporter Nicholas Kittel on ABC local video.
Behind the Scenes audio series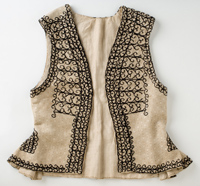 This series features talks by curators about key collection objects considered for display in the Museum's Journeys gallery.
Highlights include:
the George Reid collection
the William Smith O'Brien Staffordshire figurines
Guna Kinne's Latvian dress
and the dàn tre bamboo instrument.

Listen to Museum professionals share details of their research
Construction highlights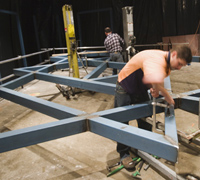 The Journeys gallery called for extensions to the National Museum's mezzanine.
Museum photographers documented a challenging concrete pour and the installation of a new steel ceiling.
Both major works were carried out in an awkward space, around a working museum full of precious objects.
View ceiling installation photos on Facebook